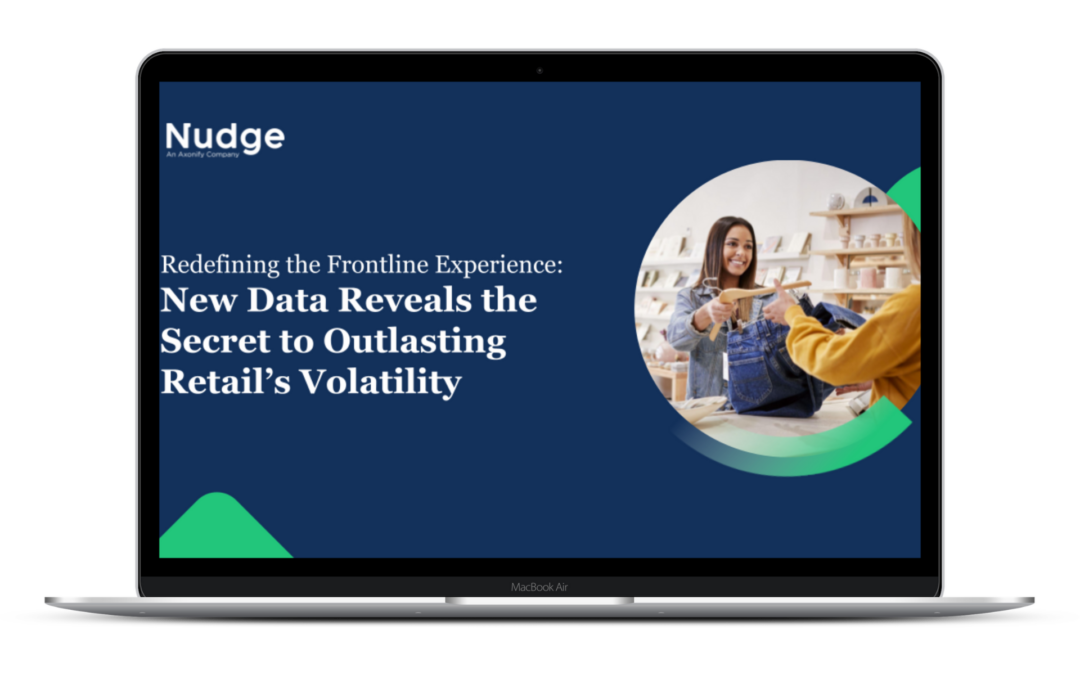 Redefining the Frontline Experience:
New Data Reveals the Secret to Outlasting Retail's Volatility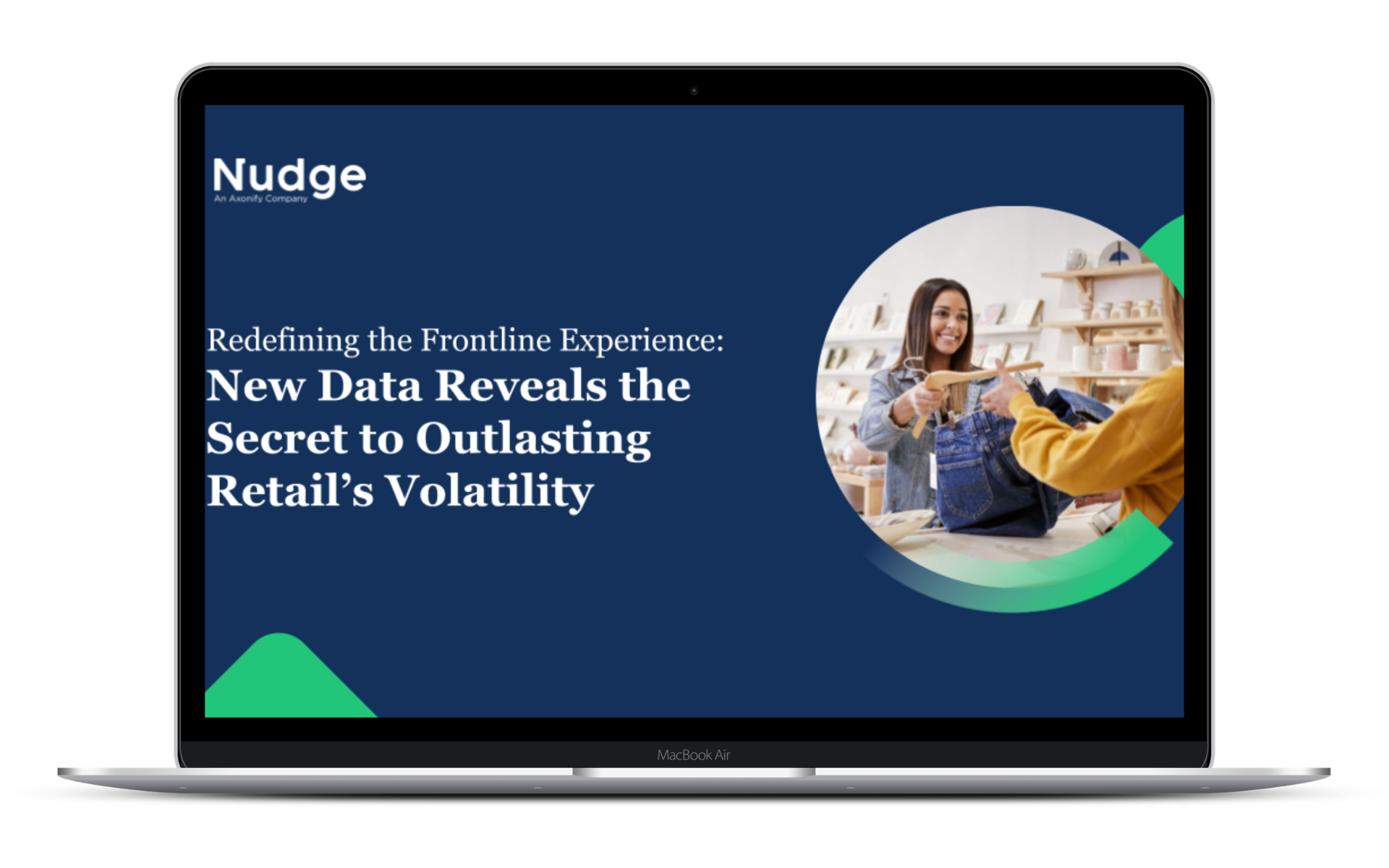 There are many things that retailers can't control: economic volatility, supply chain constraints, the list goes on. But what leaders and managers
can
control is the way they enable and support their frontline staff to drive the business outcomes retailers need – and the memorable experiences in-store shoppers want.  
During this webinar, we reveal new findings from Nudge's annual Deskless Report: Retail Edition, which aggregates insights from managers, workers, and frontline leaders. Get the latest retail-specific data on the critical intermediary role of managers, and what drives associates to perform  — and how both can impact the disruptions facing retailers today.

Watch this on-demand webinar to learn how you can apply these findings to:
Redefine and reimagine the frontline employee experience

Address key disruptors, like burnout and absenteeism

Explore the future of frontline enablement technology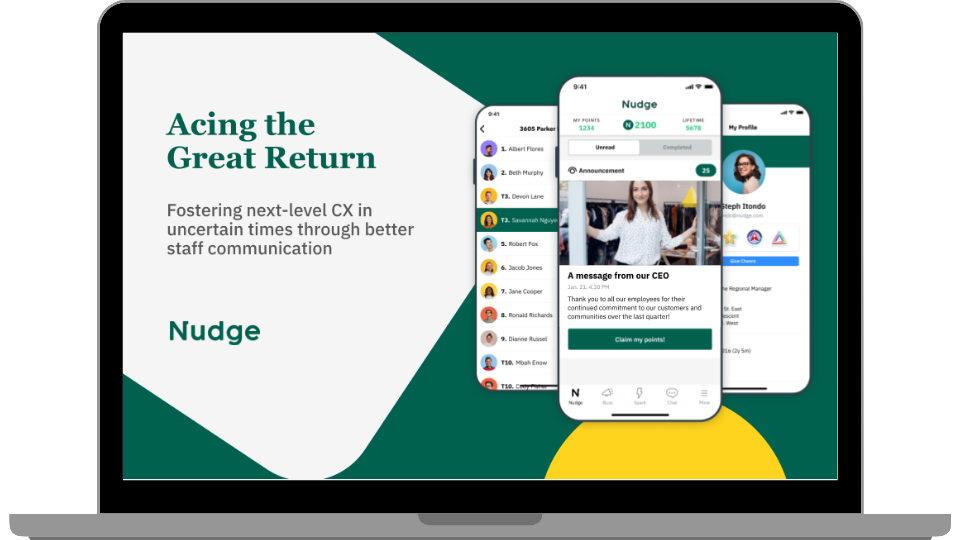 Acing the Great Return
 Fostering next-level CX in uncertain times through better staff communication.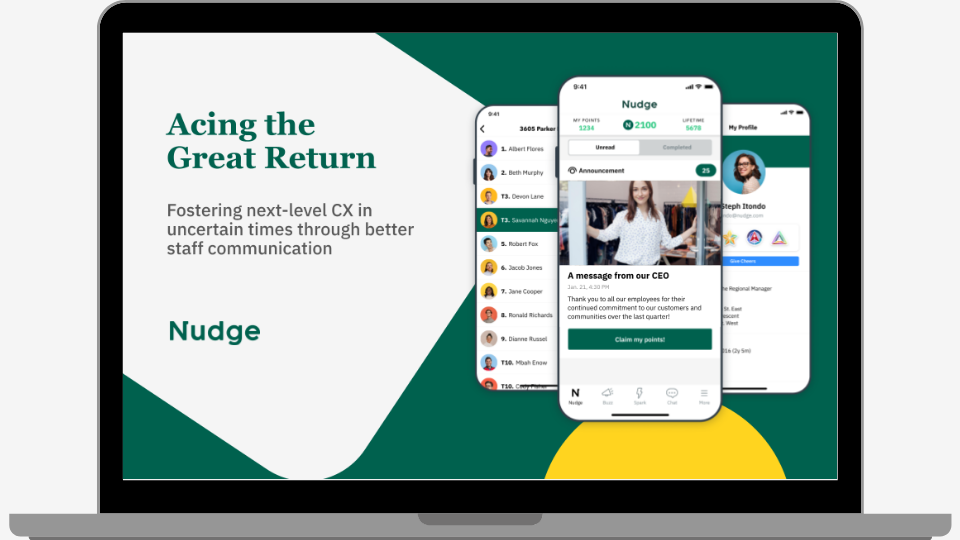 Now more than ever, retailers are looking to stay profitable and resilient by elevating the all-important customer experience. But in these uncertain times, so much change in the physical retail space has made it difficult to focus on meaningful – and consistent – customer interactions, not to mention bridging the gap between physical and digital experiences.
The secret to nailing the Great Return? Investing in your frontline communications and feedback loop. Your associates have a critical role to play in enhancing the customer experience – and helping your organization stay agile and responsive by tapping into your consumers' expectations, attitudes, and behaviors.
Learn from Rachel Huckle, the Chief Retail Officer at Staples Canada and Nudge's COO, Jordan Ekers on how you can help your organization stay agile and responsive in uncertain times by fostering next-level CX.