Level up employee execution
Get the insights and tools you need to ensure all employees and locations are prepared and ready to perform.
A leading indicator of success
Here's how Nudge drives revenue by maximizing workforce readiness and ensuring consistent execution during product launches, operational protocol changes, and other key events.
Identify unprepared teams – before it's too late
Nudge helps operators determine what employees, roles, or locations are at-risk of operational challenges before a critical event begins. Quickly identify underlying causes, such as missing collateral, ineffective communication, and more.
Use confidential surveys to uncover concerns
Run location audits to monitor execution at scale
Leverage photo verification to confirm compliance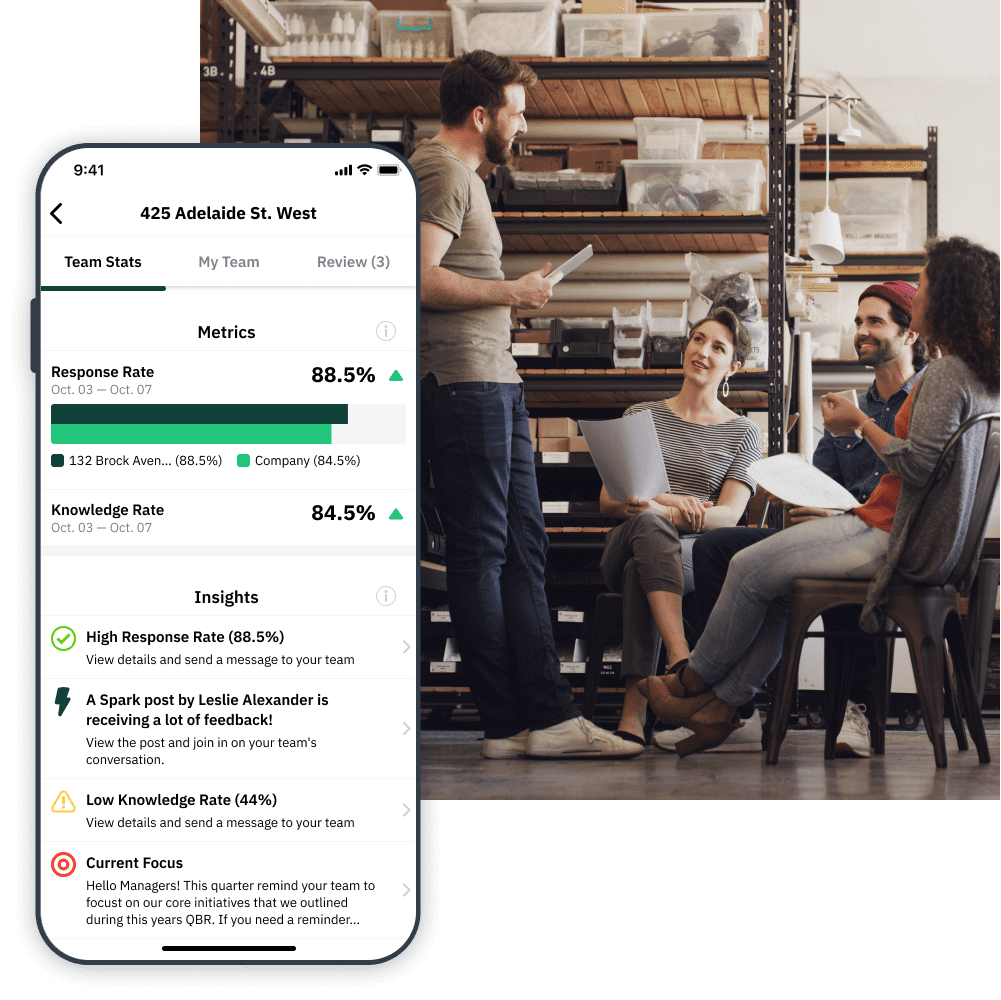 Course-correct for operational consistency
With insight into which locations or employees are at risk (and why!), Nudge enables Operations leaders to strategically allocate management or supporting resources to engage at-risk teams quickly and easily.
Address knowledge gaps at the employee, location, or region level
Establish standard operating procedures
Enable managers to manage team tasks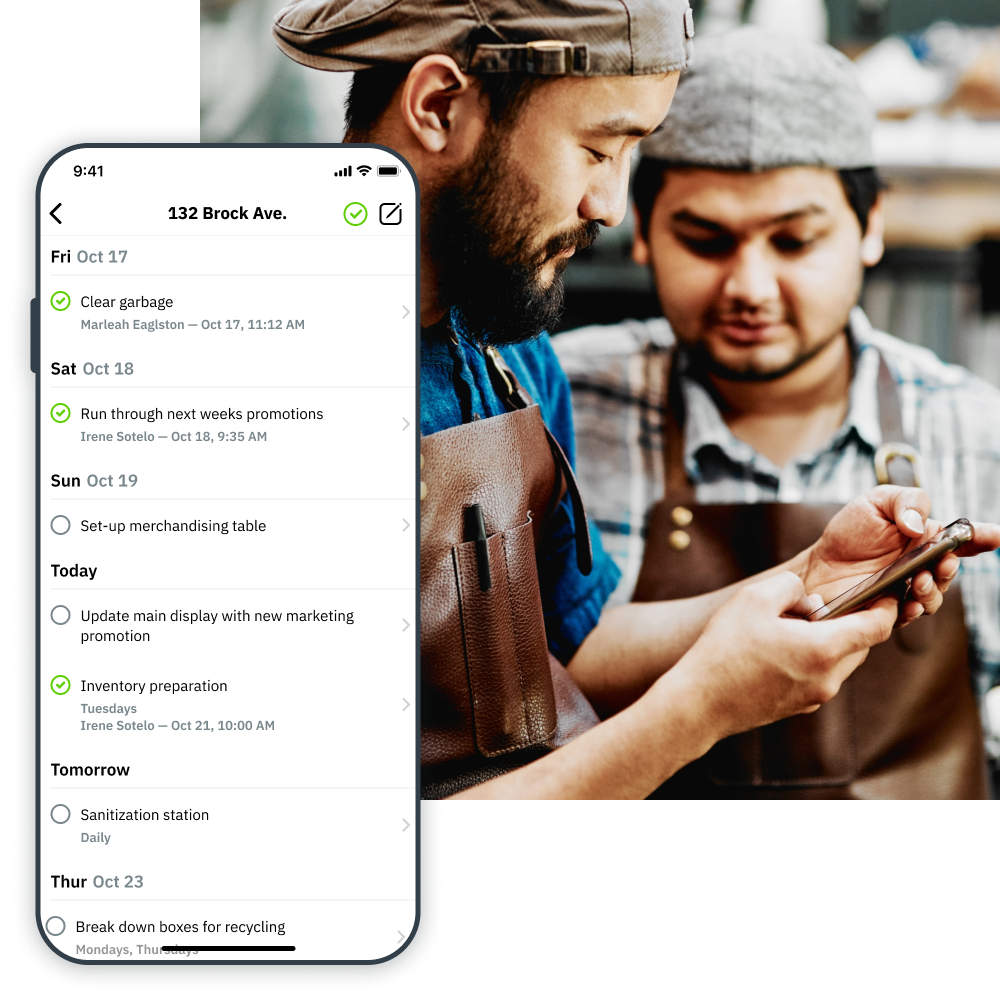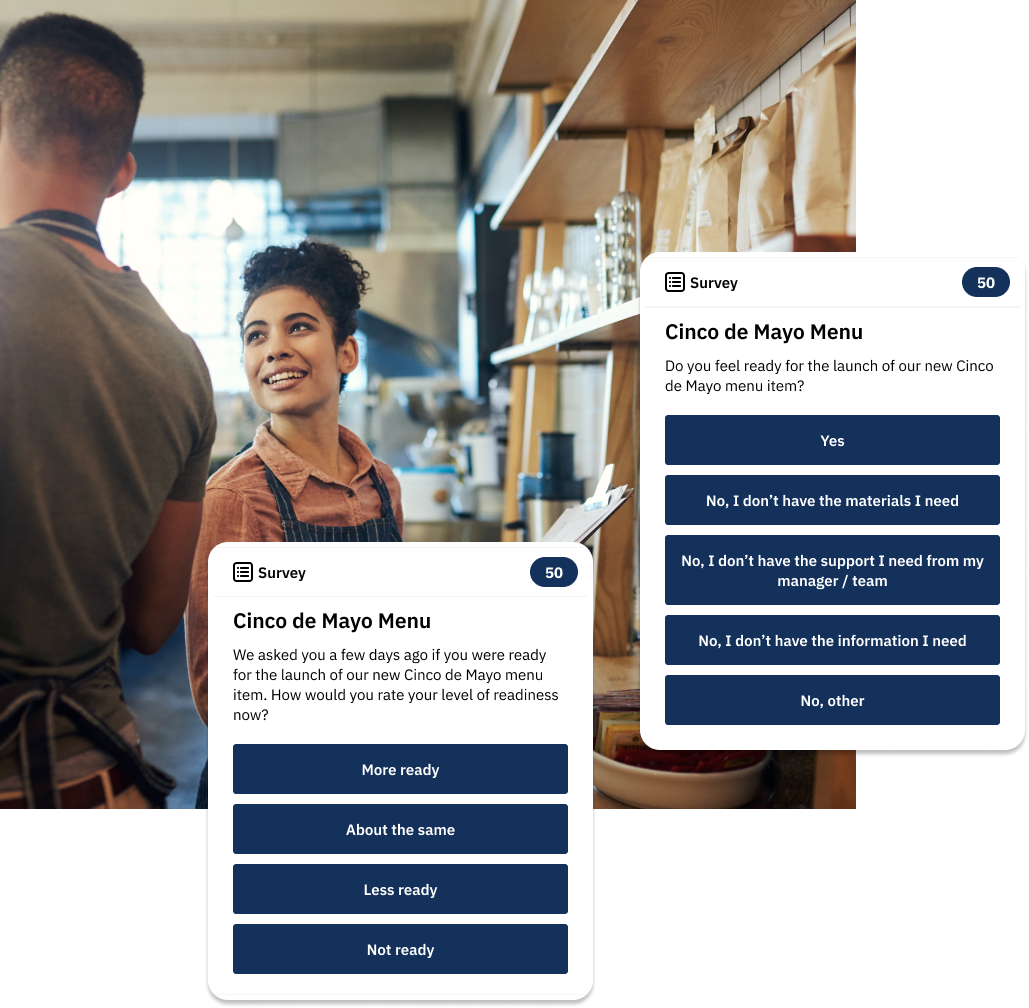 Avoid labor inefficiencies
Nudge mitigates labor inefficiencies associated with miscommunication and enables leadership to make data-driven decisions, ensuring limited resources and time are prioritized on the areas of highest impact.
Reinforce time-sensitive tasks
Use knowledge testing to identify gaps and concerns
Leverage in-depth analytics to uncover red flags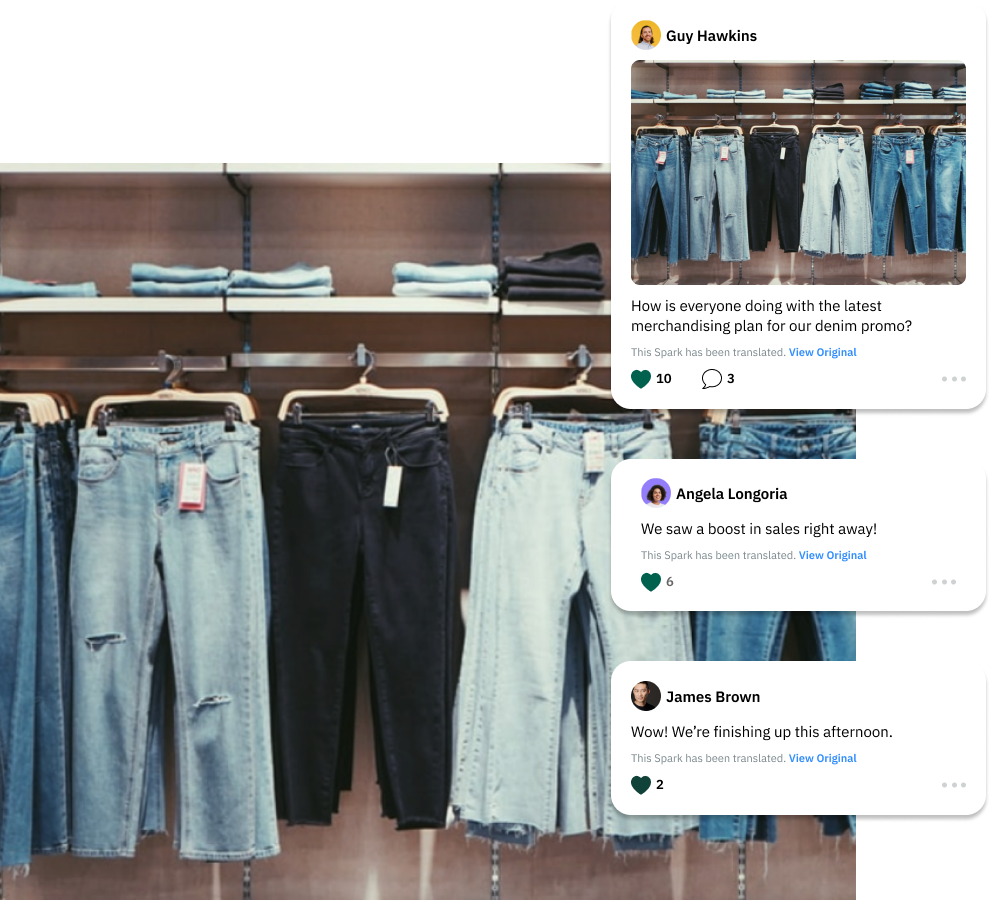 Maximize revenue
When teams are out of the loop, organizations can't take advantage of key events, like promotions or launches, to their full potential. Fine-tuning operations ensures that no revenue is left on the table.
Share real-time information to keep employees in-the-know
Empower managers to share important announcements
Encourage best practice-sharing to iterate quickly
Everything you need to enable your people
With thousands of users on Nudge, we know what employees need to feel confident every shift.
Loved by our customers and their employees
Customers and users agree that Nudge improves team performance.
"This app can really bring together a team for a friendly competition all based on work. It makes you want to do better."






GEORGE B., USER
"Nudge has boosted team performance and helps drive results in our direct to consumer sales."






CHARLES C., CUSTOMER
Discover Nudge
We're here to support you and your workforce. Speak with an expert to learn how Nudge can meet the unique needs of your organization.