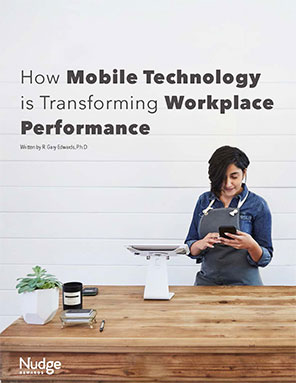 REPORT
How mobile technology is transforming workplace performance
The world is going mobile.
79% of the global population and nearly 100% of North American and European employees are mobile phone users. Companies that leverage this fact are more successful in engaging, informing, monitoring and rewarding their frontline employees.
Download the 24-page report to discover:
Why employee communications need to go mobile
How to manage today's distributed workforce
Using mobile to cross the last mile of communications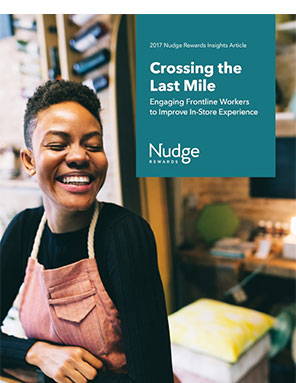 REPORT
Crossing the last mile: Engaging frontline workers to improve the in-store experience
Why is it that countless promotions, initiatives, and product launches that look great on paper, fall flat on the sales floor? Finding the key to unlocking the potential of frontline teams is no easy task and ensuring flawless in-store execution is even harder. The ability to reach, engage and activate frontline teams is increasingly becoming the 'last mile' challenge for retail and foodservice organizations as they strive to improve in-store experience and performance.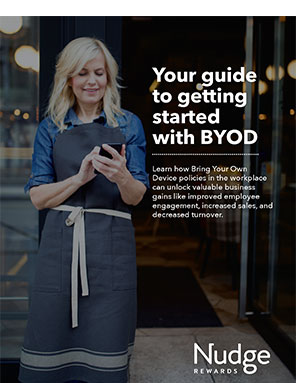 REPORT
Your guide to getting started with BYOD
Empowering employees to use their smartphones at work has become imperative for retailers and foodservice providers. Why? Frontline employees will use their personal devices at work, whether you've encouraged them to or not.
By empowering your frontline employees to use their devices as a workplace tool, you'll unlock benefits such as improved customer service, increased productivity and sales, valuable employee feedback, better employee retention, and increased employee engagement.
The first step in getting there is through the design and implementation of a great 'bring your own device' (BYOD) policy. We've created a guide to walk you through the steps, with a BYOD policy template included.
Download the 16-page guide to discover:
The top benefits of BYOD
What to consider prior to implementation
How to make the most of your BYOD strategy
What effective BYOD policies look like in action
A template to build out your own BYOD policy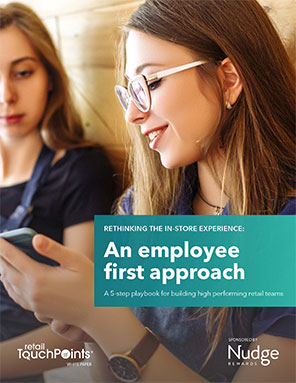 PLAYBOOK
Rethinking the in-store experience: An employee first approach
Empowering frontline retail associates is the most effective way to create an in-store experience that fosters satisfied customers, increased sales, and repeat visits. However, many retailers still face considerable barriers (like high turnover rates, broken training systems, and poor communication channels) which prevent them from building high performing teams.
The way forward is to rethink the in-store experience with an employee-first approach. In this report, we discuss five strategies which will help strengthen in-store teams through education, motivation, and engagement – ultimately creating a workforce capable of delighting customers and building authentic, long-term connections with a brand.
Download the 17-page playbook and discover how to:
Identify the right people for your brand
Develop happy, motivated, and more productive employees
Create authentic customer experiences
Improve frontline performance
Evaluate and improve the program success