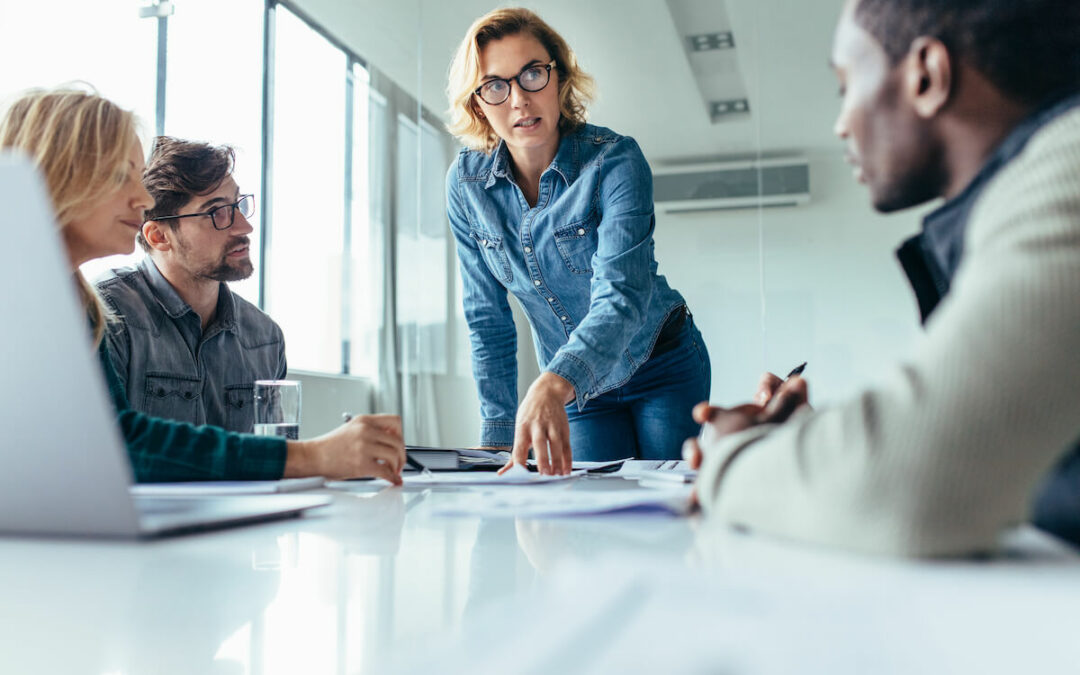 Despite your best efforts, you may not be reaching every employee. 
We know: just the thought of it can send any communication leader spiraling. No matter how much time and effort you spend developing a next-level communication strategy and engaging updates, if they're not reaching every single worker, you have a problem. 
After all, being able to connect with every single employee is a critical part of driving operational consistency, workplace safety, and employee engagement. In fact, over time, poor internal comms can cost up to $62.4 million per year, a lack of priority alignment, low levels of engagement, and high turnover rates. 
Here are 5 telltale signs that you're not reaching every employee with your internal communications. 
1. You're focusing on email as your primary communication channel
You might not reach everyone if you still rely on email to deliver mission-critical information. Many frontline workers don't have a corporate email address, and trying to track personal email addresses in a workforce that's always going through ebbs and flows is next to impossible. 
Further, email can only take you so far. Workforce metrics can be tough to track with email – engagement and interaction with your content can't necessarily be captured and analyzed at scale. Beyond open rates, it can be tricky to know who actually receives and digests the information you've shared over email, which means you won't see warning signs until it's too late. 
2. You're seeing signs of knowledge gaps and execution inconsistencies
Say you've recently launched a new product or loyalty program. Maybe you received word from your operations team that your floor staff isn't mobilizing on the program. Maybe a recent change in signage or policy hasn't been implemented correctly. These are knowledge gaps that can decimate a launch, and they're a surefire sign that there's a break in the communication chain.
Those breaks might be issues with the effectiveness of your communications, but it also might be a warning sign that your information isn't reaching every employee. After all, your staff can't execute on programs they don't know about. 
3. You're relying on your floor managers to share information
Frontline managers are vital to the success of a deskless organization, but they can also act as a bottleneck. Now more than ever before, your floor managers are wearing many hats. Having all internal communications flow to frontline employees through them can mean they have to spend a significant amount of time each day synthesizing and disseminating information, when they should be on the floor leading their team. 
This can lead to a "broken telephone" scenario, where information is filtered or even lost in translation. But it can also mean that certain employees get left completely out of the loop if they're, say, not on-shift when information is shared. And again, there is also no effective way to measure who has received the information.
4. You're still using posters or a bulletin board as your primary communication method
Don't get us wrong: a poster can move mountains. But it might not be the best way to ensure you're systematically connecting with every single employee in your workforce, especially when it comes to critical real-time information. Think about it: how can you be sure that every worker at every location is walking by the poster, let alone stopping to read it. And how can you test to ensure they retained the information? 
5. Your voluntary turnover rate is skyrocketing 
Of course, there are many factors that contribute to turnover rates. But if your organization is seeing these numbers rise, it's definitely a good time to check on your communication channels. Because as any communication leader knows, effective communication can have a serious impact on employee engagement. According to The Deskless Report, 36% of frontline workers said that clear communication makes them feel engaged and motivated at work. So if your communications aren't doing what they should, it's a good time to make sure they're actually reaching your staff in the first place. 
—
If you're seeing any of these warning signs that your communications might not be reaching your entire workforce, don't panic! With a few tweaks, you can be casting a wider net. More on that soon…