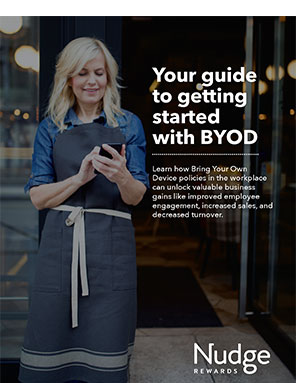 Your guide to getting started with BYOD
Learn how 'bring your own device' policies in the workplace can unlock valuable business gains liked improved employee, increased sales, and decreased turnover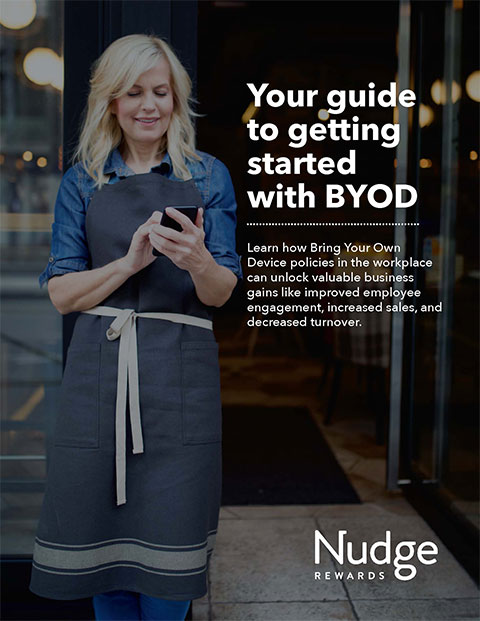 Let's mobilize your frontline
Empowering employees to use their smartphones at work has become imperative for retailers and foodservice providers. Why? Frontline employees will use their personal devices at work, whether you've encouraged them to or not. By empowering your frontline employees to use their devices as a workplace tool, you'll unlock benefits as improved customer service, increased productivity and sales, valuable employee feedback, better employee retention, and increased employee engagement.
Download our 16-page guide to discover:
The top benefits of BYOD
What to consider prior to implementation
How to make the most of your BYOD strategy
A template to build out your own BYOD policy
…and more!
A preview of what's inside