Navigating the Labor Crisis
 A 3-step plan for deskless organizations looking to overcome the talent and labor shortage.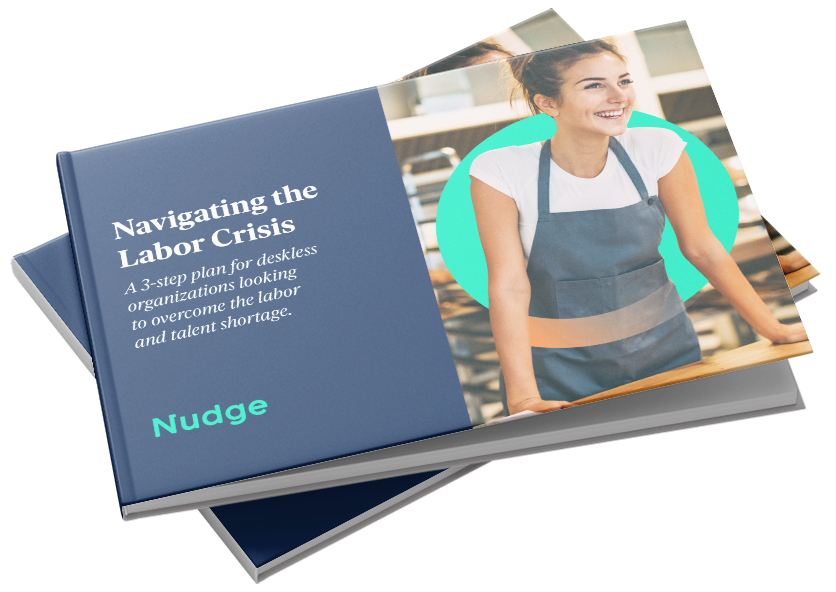 As the uncertainty surrounding the pandemic lifts, organizations across the country have reopened. But a new normal has emerged that brings with it a new challenge: the labor shortage. Now more than ever, organizations need workers in place to keep operations running smoothly and effectively, but the labor crisis is making it difficult for businesses to boost their numbers. Worried? We're here to help! This guide will provide a 3-step strategy to finding, developing, and retaining labor during a shortage. 
Download the guide to learn:
How to become an employer of choice to attract candidates

Leveraging onboarding to get the most out of your hires

Developing your existing workforce at scale

4 ways to mitigate unnecessary employee turnover