Restaurant communication in the new world of work
A guide to staying safe and agile for foodservice organizations.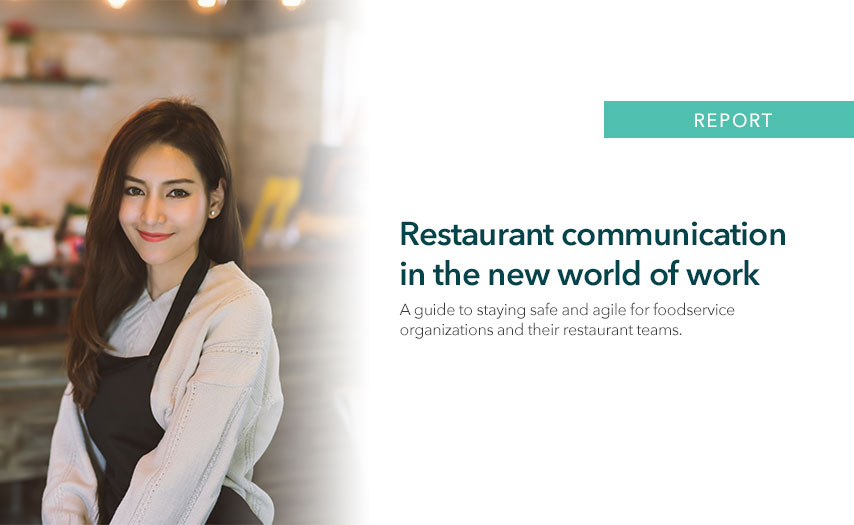 Frontline communications are more important now than ever before
With the unpredictable nature of the foodservice industry, restaurants are looking for new ways to stabilize their organizations and meet heightened guest expectations. Leading brands recognize that successfully navigating this time of change hinges on the confidence and competence of their workforce.
As thousands of restaurant locations quickly implement and evolve their safety and service procedures, foodservice organizations are increasingly relying on restaurant communications to keep their operations agile. The investment organizations are choosing to make now will help to keep their frontline employees safe and productive, so they can continue to deliver outstanding guest experiences, today and well into the future.
Download the 24-page guide
to discover:
Why frontline communications are more important now than ever before
How brands are sharing real-time, actionable information with employees
Ways to enhance communication capabilities to enable field teams
How technology can help business leaders communicate at scale
…and more!