Healthcare brand rallies frontline workforce to activate wide-spread operational change
Jefferson Dental & Orthodontics successfully navigates a period of change by creating resilient teams that are empowered to deliver a 5-star patient experience.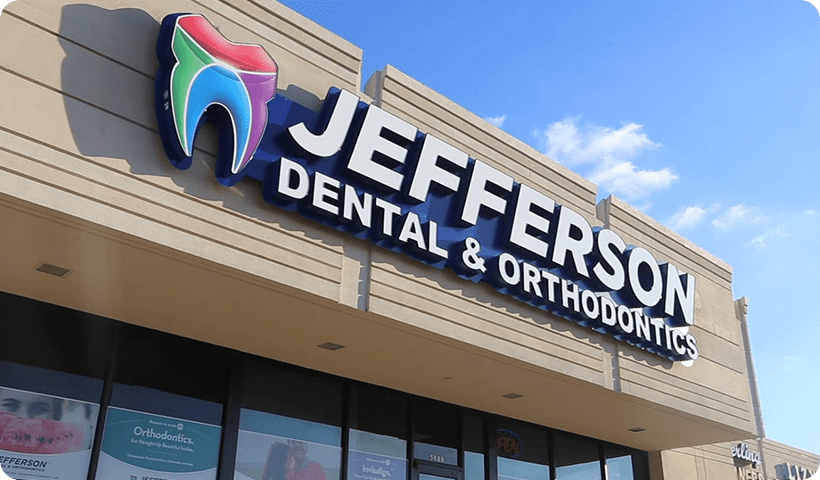 Percentage of employees on Nudge
98%
Knowledge rate on new brand pillars
99%
Employee engagement rate
85%
ABOUT
Jefferson Dental & Orthodontics
For over five decades, Jefferson Dental & Orthodontics (JDO) has provided high-quality, convenient dental and orthodontic care to diverse communities in Texas. With the patient experience at the heart of everything they do, Jefferson Dental & Orthodontics relies on a talented frontline workforce, composed of doctors, hygienists, assistants, and others, to provide compassionate, comfortable, and high-quality services.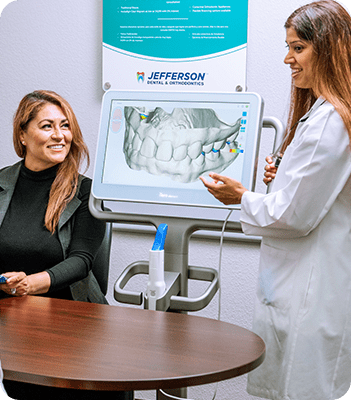 CHALLENGE
Transforming operations without compromising on organizational culture
The widespread impacts of COVID-19 affected JDO like many other businesses, turning their operations upside down and resulting in 90% of its workforce being furloughed. Once JDO had the green light to reopen, their business could only proceed after implementing a number of new protocols and procedures, requiring a degree of change management Jefferson Dental & Orthodontics hadn't seen in recent history.
While the new operational mandates would ensure a safe experience, for both employees and patients, Jefferson Dental & Orthodontics knew that it would be difficult to implement so many changes in a short period. JDO was also in the midst of a cultural change of its own. After bringing new leaders into the business and evolving their name, they wanted to ensure they could reopen their offices as quickly as possible, while also demonstrating their renewed focus on the patient and employee experience in line with their new brand values. Jefferson Dental & Orthodontics needed a way to mobilize their workforce and educate their deskless workforce on new and evolved operations.
"In times of uncertainty and rapid change, we couldn't have asked for a more reliable partner. Nudge has enabled our teams to stay connected and motivated amidst a global pandemic, strengthening our culture and ability to help our patients in their time of need."
— Mick McCormick, CEO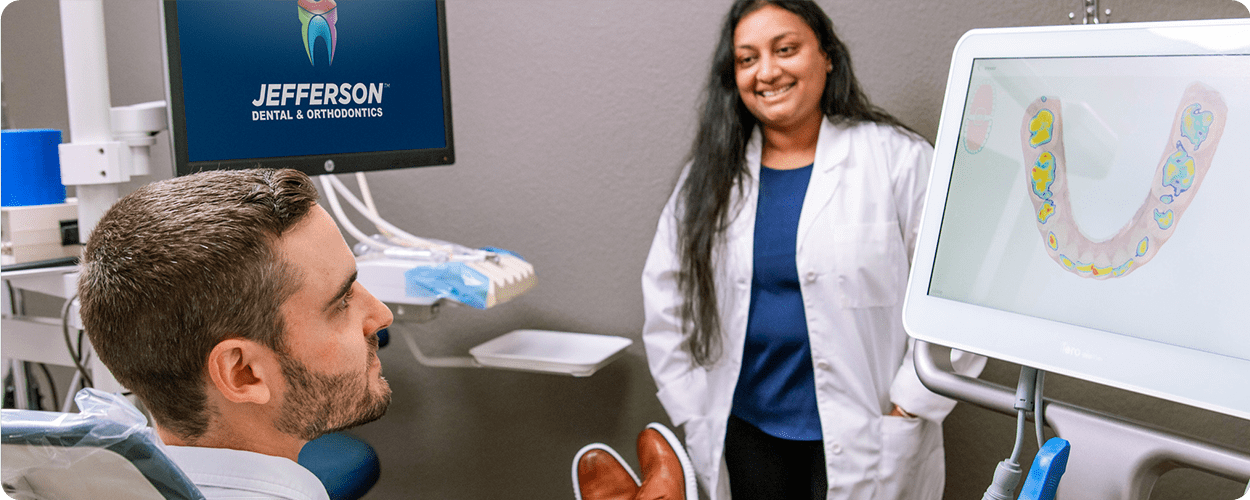 SOLUTION
Rallying employees around change with engaging communications
Jefferson Dental & Orthodontics was in a fortunate position to navigate this period of change, having made the decision to partner with Nudge, a communications platform for deskless employees. Jefferson Dental & Orthodontics benefited from Nudge's two-way communication channels between their headquarters to each employee, ensuring every worker had access to the information, inspiration, and insights they needed to do great work.
As offices reopened, JDO used Nudge to improve employee knowledge and confidence, particularly on the topic of new safety measures. Sharing engaging content, like videos, images, and other multimedia, Jefferson Dental & Orthodontics was able to reinforce new operating procedures and use quizzes to test employee competence in a fun way. As JDO was also eager to hear from their employees on what is working during reopening or what they could do differently, they used surveys and feedback channels to gather ideas on how to improve the patient experience and ensure the health & safety of each employee.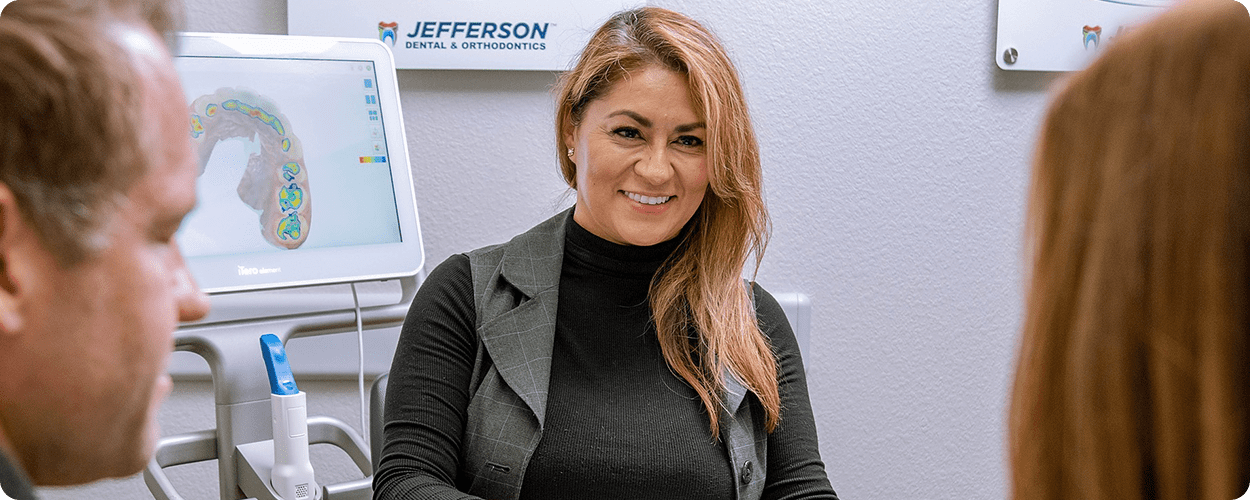 RESULTS
Creating confident teams that are empowered to improve the patient experience
With the help of Nudge, JDO demonstrated its commitment to its people and patients by reinforcing operational changes and positive cultural shifts in its organization. Connecting with returning staff helped Jefferson Dental & Orthodontics evolve its culture and create a safe and welcoming environment across locations.
Leveraging real-time communications, JDO created an engaged workforce by providing teams with the tools they needed to increase confidence, maintain patient flow, and provide the 5-star experience their patients have come to expect.
Discover Nudge
We're here to support you and your workforce. Speak with an expert to learn how Nudge can meet the unique needs of your organization.