Inspire staff to do great work, every day
Change the employee experience forever by providing the information, resources and support deskless teams need to excel on-the-job.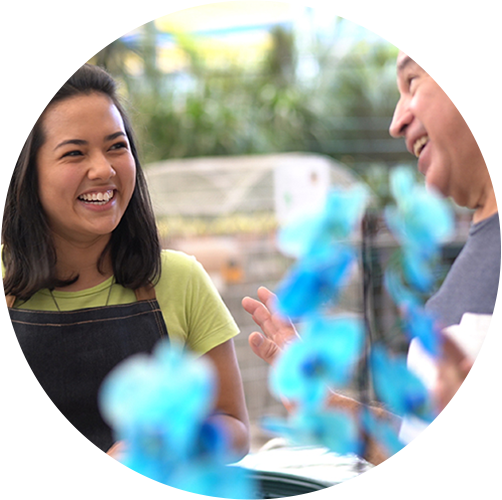 Communications designed to impact the moments that matter
Optimize every stage of the employee lifecycle—from seamless onboarding campaigns and training reinforcement to pulse surveys and peer-to-peer recognition—and drive lasting engagement across your organization. Culturally inspire, strategically align, and tactically engage employees, each step of the way.

"Nudge has helped make the world feel a little bit smaller by connecting store staff from one coast to another with meaningful branded content."
– Marc Galloway, VP of Store Operations
95%
of staff think Nudge is an effective tool to stay updated
4k
ideas, feedback, and best practices shared across locations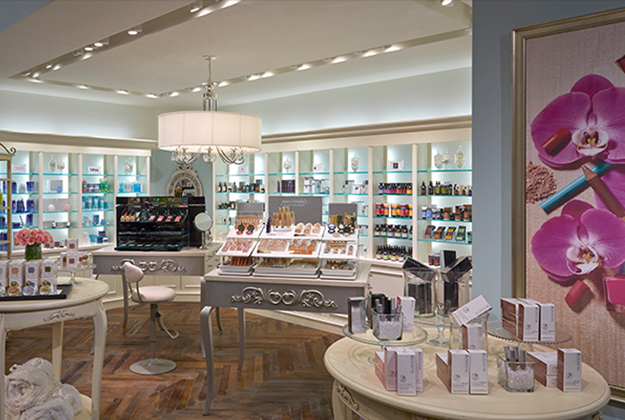 Seamlessly onboard
It's time to think differently about onboarding or re-onboarding your workforce. Built on proven behavioral science and designed with information retention in mind, Nudge helps employees ramp up and keep up, from their first day onwards.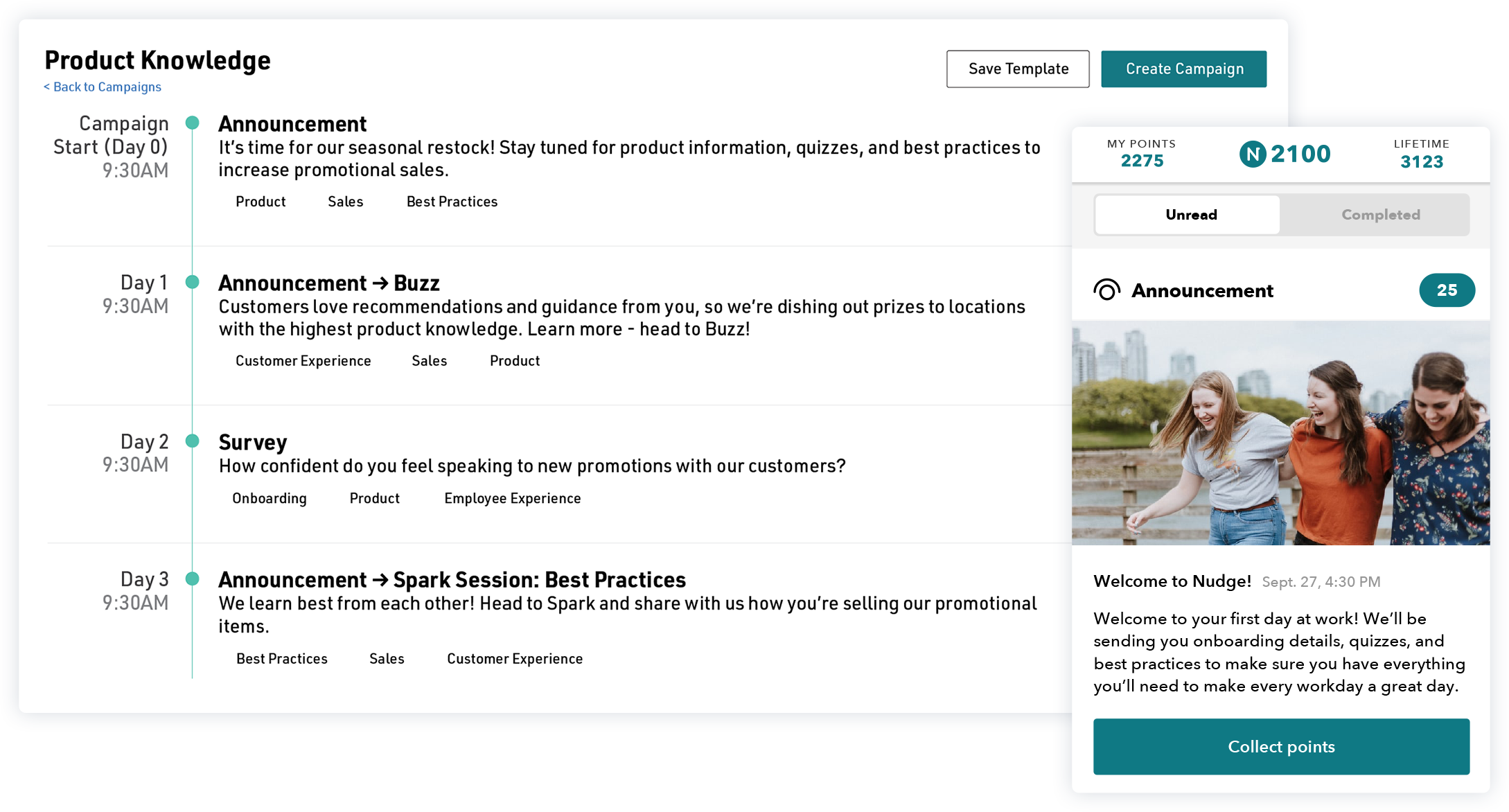 Improve satisfaction
Providing opportunities for feedback drives workforce satisfaction, particularly for deskless employees, who are often at a disadvantage when it comes to communication. Pulse surveys help gauge sentiment and confidence, keeping engagement levels up, and feedback loops open.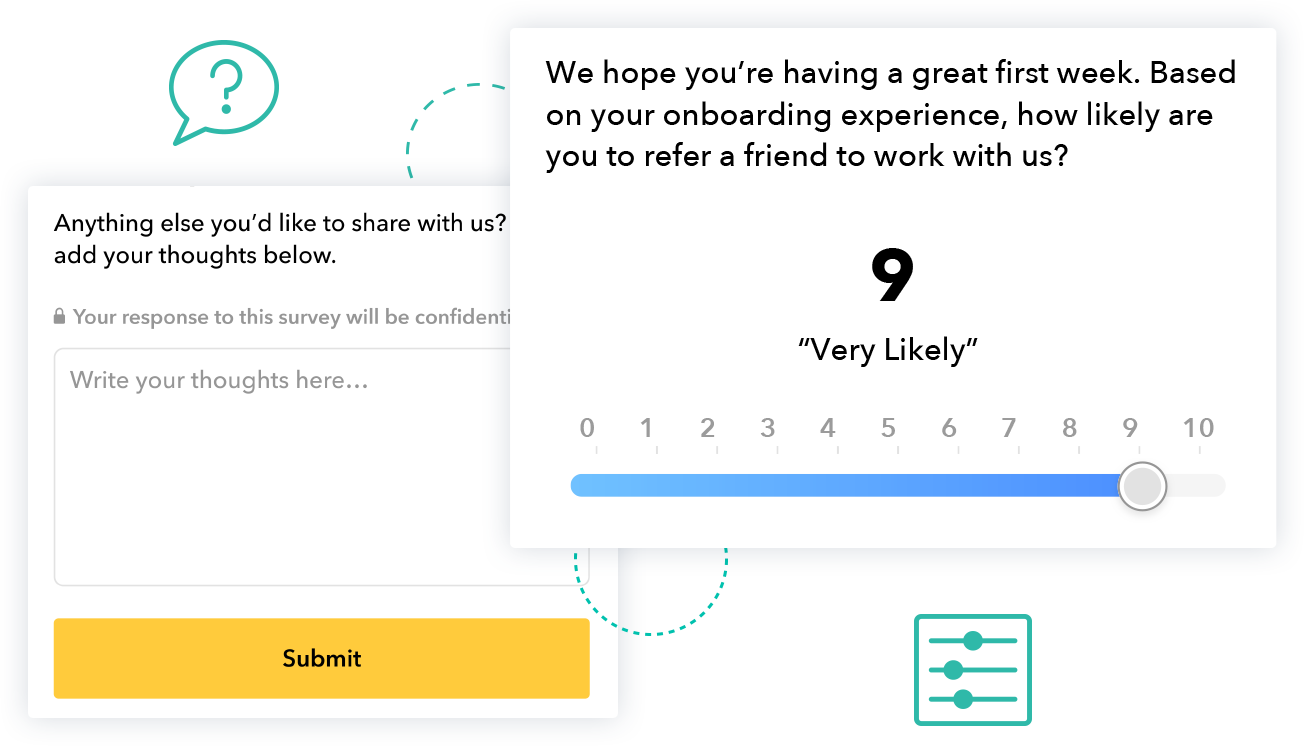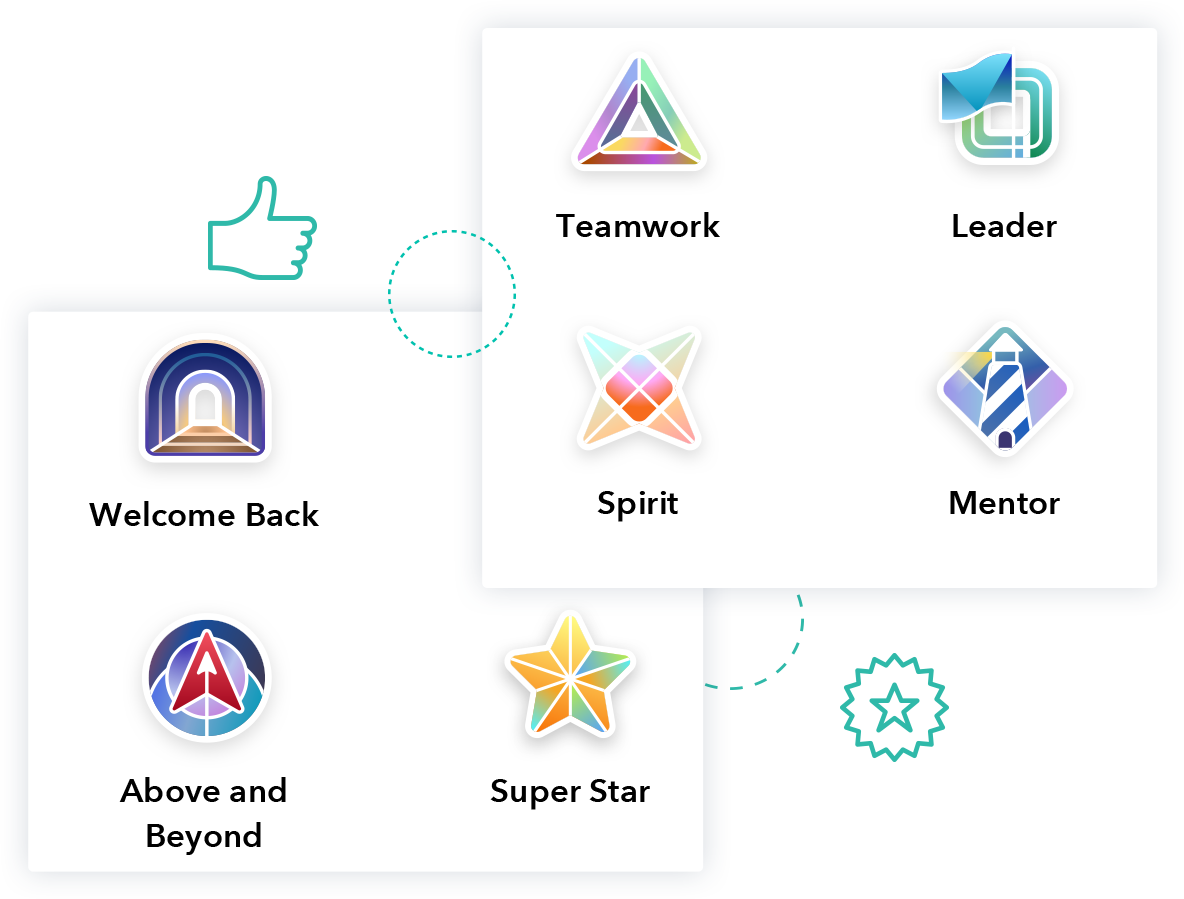 Encourage recognition
One of the all-time favorite features of Nudge, recognition pins make it easy for employees to recognize their peers, showcase their achievements, and share personal messages of appreciation with one another.
WEBINAR
How to build resilient workforces
Watch our 20-minute session with Matt Fay, VP of Human Resources at Sporting Life Group to learn strategies for building engaged teams.