Enable staff to delight customers
Create experiences that help staff deliver on brand promise and increase overall customer lifetime value.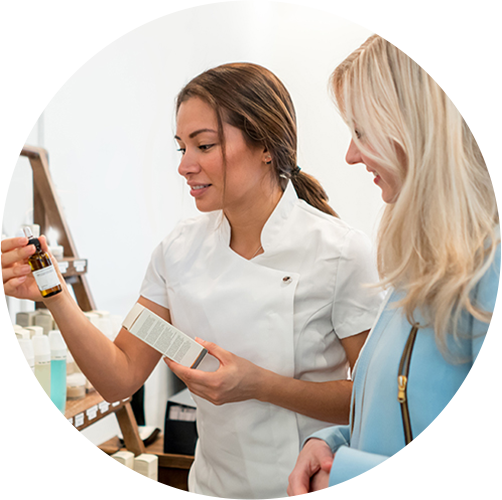 Communications designed to exceed expectations
Make each experience better than the last by influencing the interactions between your customers and staff. Enable the people tasked with bringing your brand to life and create memorable experiences, every time.
Prioritize KPIs
Experience-driven brands know that customer experience data offers a goldmine of information. Today's leading organizations harness customer insights to guide staff actions and create consistent, memorable in-location experiences.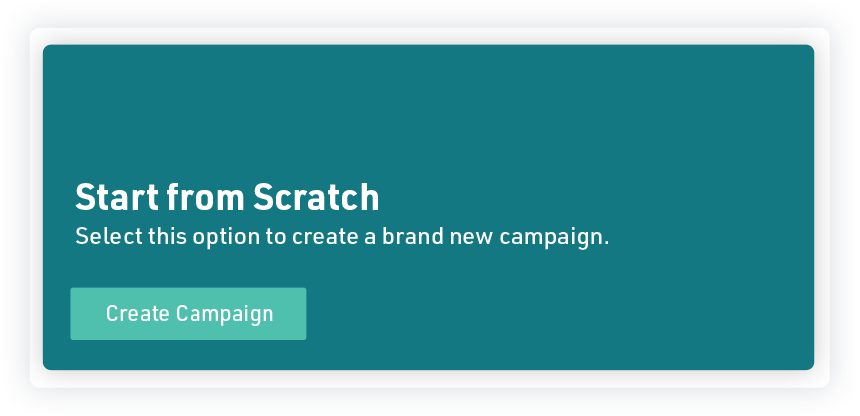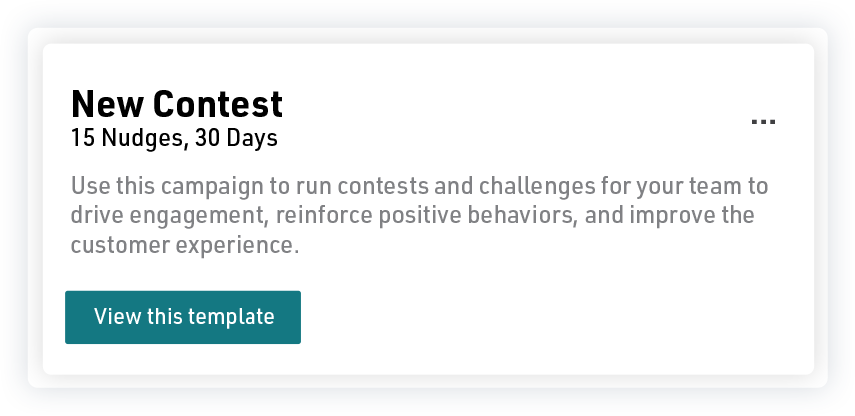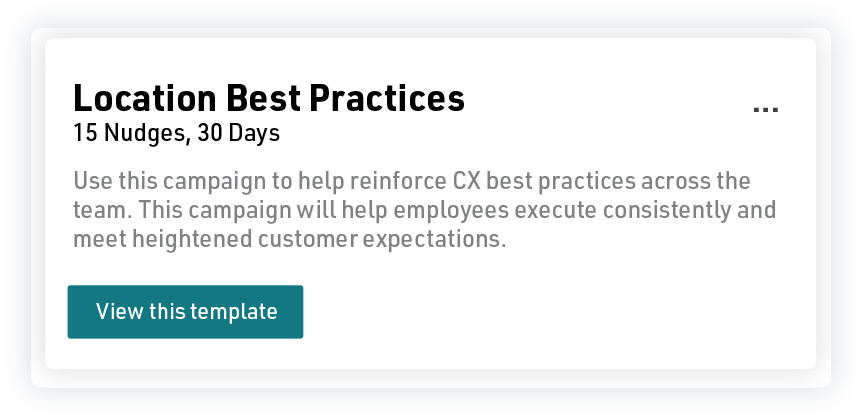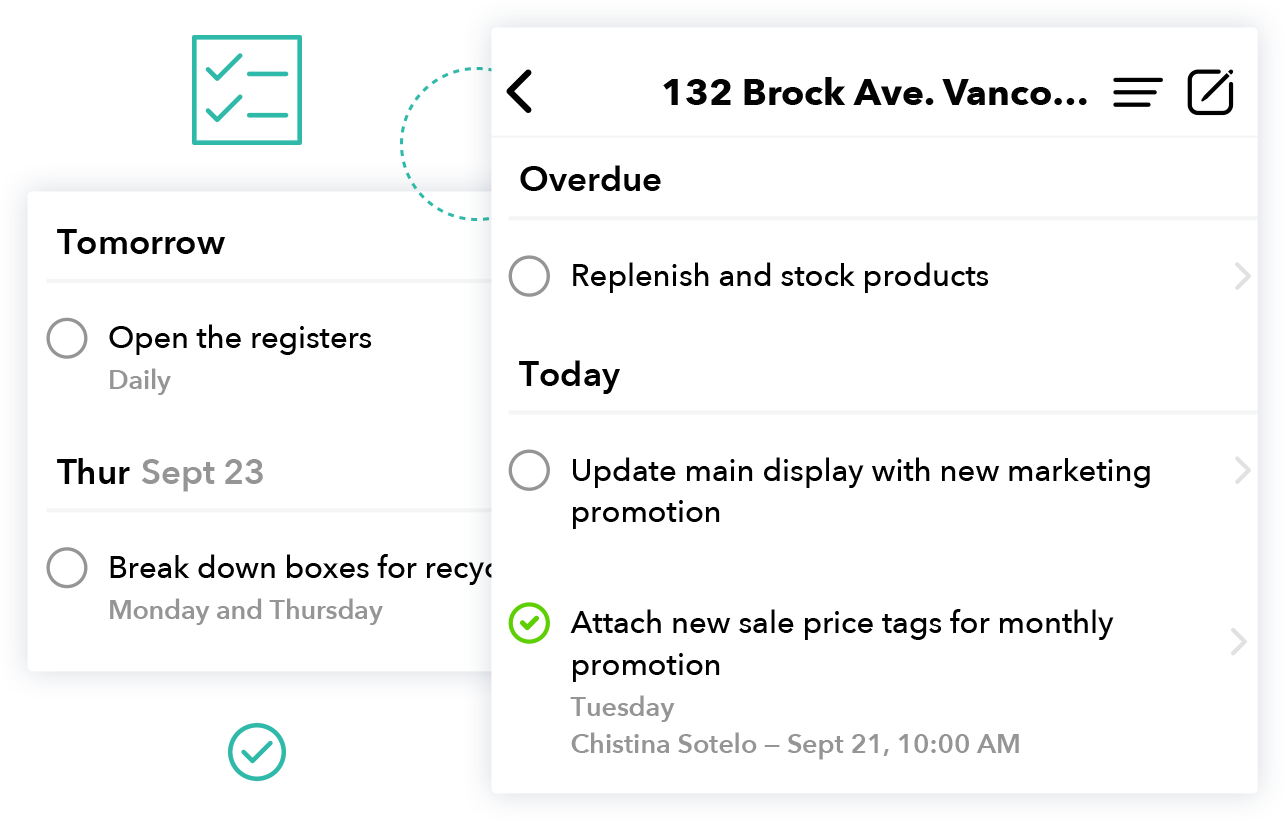 Course-correct behavior
Execute on workforce action plans and coaching needs with focused communications. Driven by behavioral theory, Nudge campaigns deliver targeted, engaging content directly to each employee, influencing teams to deliver the experiences that matter most.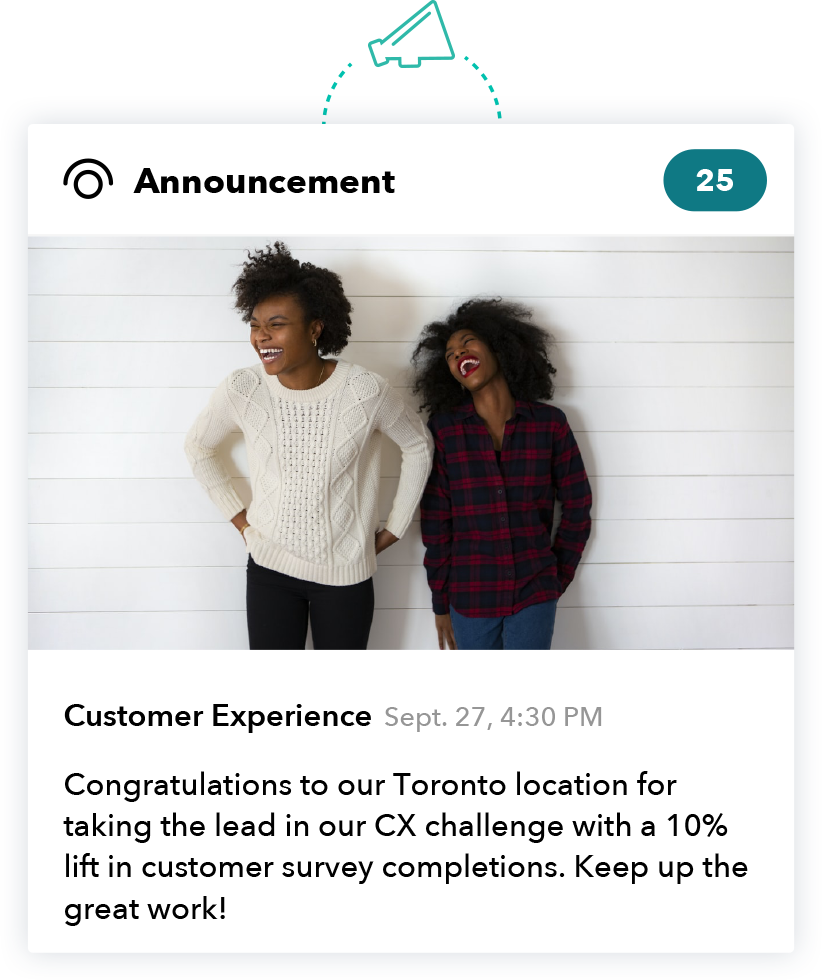 Analyze impact
Evaluate the impact of Nudge campaigns on brand perception and update communications to reinforce new and evolving customer expectations. Inspire consistent, exceptional performance by recognizing employees for going above and beyond.
WEBINAR
Strategies for mastering customer and employee experiences
Watch our webinar featuring retail and foodservice leaders from Freshii, Gap Inc., Medallia, and Staples Canada.