Solving the labor crisis
How to tap into your current workforce and be an employer of choice.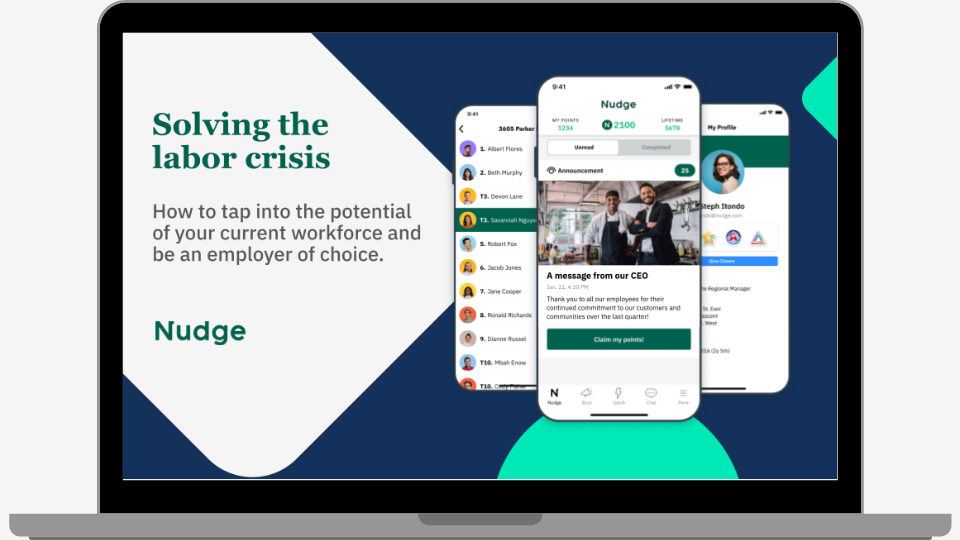 With vaccination rates increasing, restaurants are starting to return to a semblance of normal operations. But as The Great Return continues, a new challenge emerges: finding workers. Employment subsidies, burnout, return trepidation, and competition across the labor market are coming together to annihilate the restaurant talent pool.
It's time to flip the script. This webinar shows restaurateurs why they need to forget about those long-unrequited dreams of full labor capacity – and instead focus on tapping the (perhaps unchecked) potential of their current workforce through better engagement, empowerment and communication.
Listen as Brennan Wilkie, CRO at Nudge, the digital employee communications platform, and Michael Fiato, SVP of Guest Experience at Eurest and author of The Hospitality Edge: Stories to Delight Your Guests, Spark Your Culture and Ignite Productivity, discuss the talent pool, the employee experience, and staying agile and responsive in changing times.