Soft Surroundings reopens two-thirds of store locations in weeks, supporting frontline workers with Nudge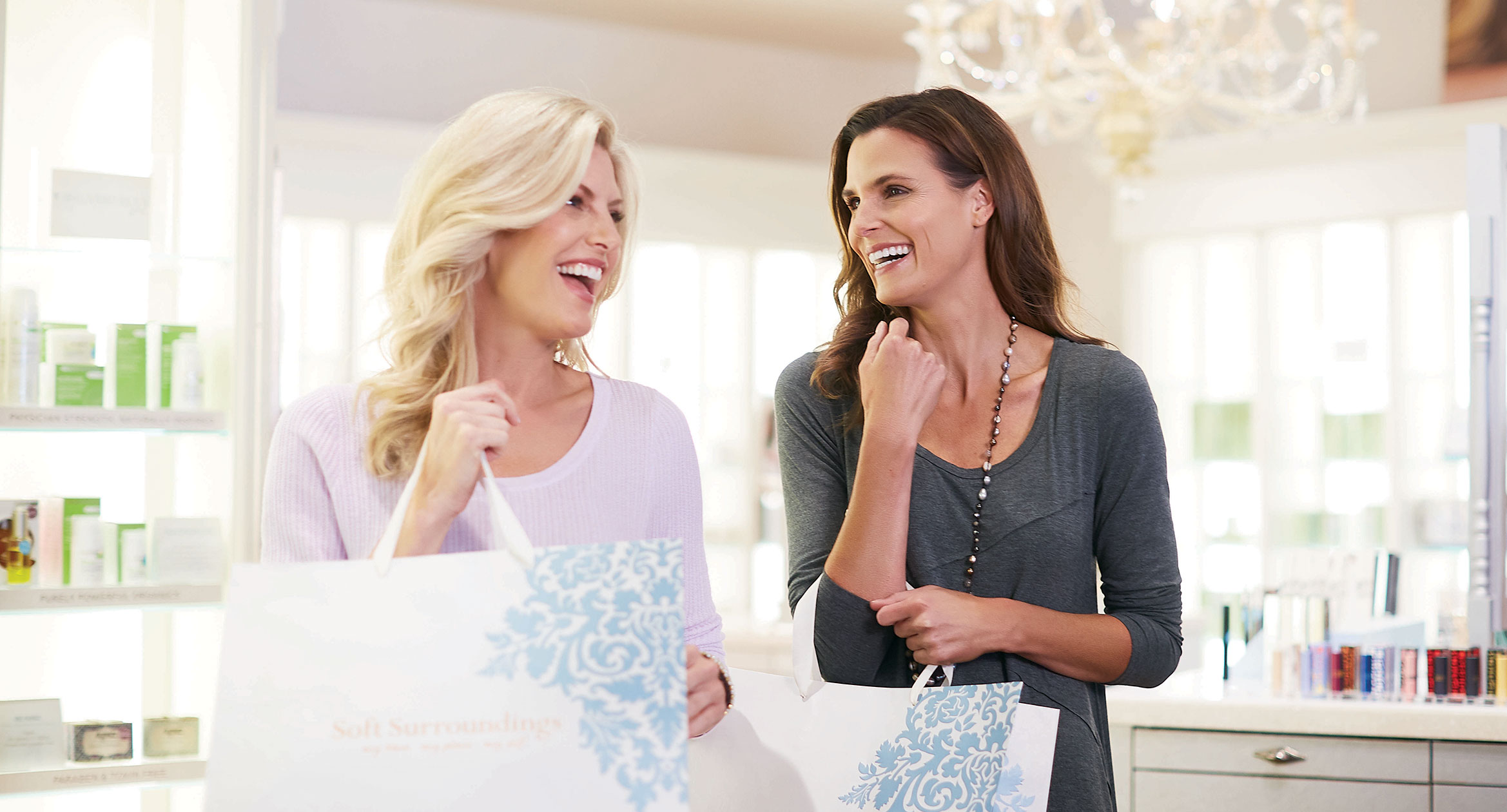 TORONTO, Canada, – June 24, 2020 – Nudge Rewards, a leading frontline employee communications platform, today announced that Soft Surroundings is using its mobile solution to equip store associates in welcoming customers back to a high-quality in-store experience, during the reopening period and beyond.
Soft Surroundings is a women's lifestyle brand, offering unique and comfortable apparel, luxury bedding, and a range of beauty and fragrance products, through their catalog sales center and 80 store locations across the US. After temporarily closing locations in response to COVID-19 at the end of March and furloughing the majority of the workforce, they reopened 53 of their locations over the course of four weeks in May and June.
"Our ability to quickly and safely reopen was possible in large part to the partnership we have with Nudge," said Marc Galloway, VP of Store Operations, Soft Surroundings. "We've always put a priority on listening to our frontline associates and, during this unprecedented period, we've depended on store feedback at each stage of reopening, helping us stay agile without ever compromising on high standards of customer experience."
Soft Surroundings relied on Nudge to keep store managers and associates feeling connected and informed. Communications campaigns were designed to engage furloughed staff, sharing content that focused on brand loyalty, community building, and employee interests, which resulted in thousands of interactions from associates over the course of two weeks. During reopening, Soft Surroundings empowered returning associates with real-time information on new procedures, health and safety updates, and leadership bulletins to reinforce and keep pace with evolving protocols.
Leveraging Nudge's Voice of Employee capabilities, Soft Surroundings was able to rapidly uncover, and scale best practices from an initial group of high performing stores that were among the first to open. Taking what they learned through the Nudge platform, Soft Surroundings was able to replicate those best practices at other locations. Store managers had a means of identifying areas of opportunity and operational improvement, accelerating ramp-up plans as they shared insights in real-time. Soft Surroundings' overall level of preparedness, visibility, and testing had enabled them to activate their workforce and ensure both associates and customers felt safe and confident returning to their physical locations.
"We've always believed that dormant, brilliant ideas live on the frontline," said Jordan Ekers, Nudge co-founder and Chief Customer Officer. "Soft Surrounding is a great example of a brand that knows the value of frontline insights and was able to surface and scale best practices across locations when it mattered most."
About Soft Surroundings
Founded in 1999 and headquartered in St. Louis, Missouri, Soft Surroundings is a leading aspirational lifestyle brand offering unique solutions to today's active woman who has tremendous demands on her time and craves interludes of comfort, romance and relaxation in her life. Soft Surroundings reaches its customer through its print, digital and social media channels as well as a national footprint of 80 stores.