Empower frontline managers to drive change
Armed with the right dataset, frontline managers can develop engaged, high-performing teams.
Highlight progress against key location metrics
Encourage managers to monitor key team metrics week-over-week, and compare location progress against the average to identify opportunities for improvement.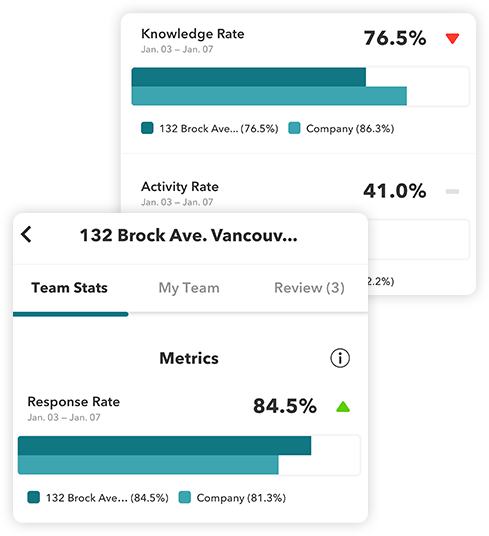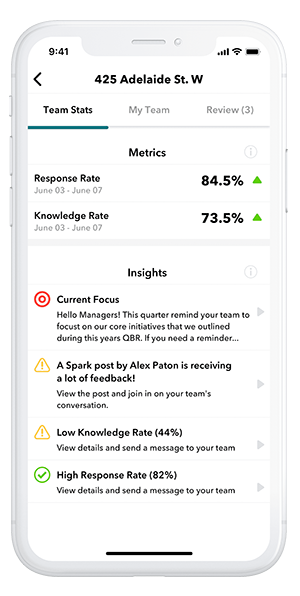 Coach managers with actionable Insights
Give frontline managers access to actionable insights on their team's performance that provides coaching on addressing employee engagement and knowledge gaps.
Enable managers to reinforce priorities at scale
With a digital message board, frontline managers can share updates directly with their team that highlight current initiatives, reinforce specific behaviors, or address areas of improvement.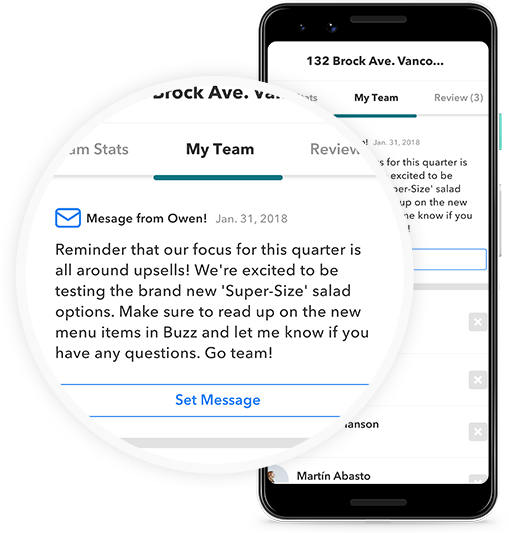 As a growing global brand with a retail store team spread across Canada and the U.S., it is important that we are always communicating with the field in the most efficient and engaging way possible. Nudge Rewards enables us to deliver clear and consistent messaging to our entire team all at once and in a more compelling way, creating an exceptional employee experience and helping us to better execute on our retail store growth plans.
Almira Cuizon, VP of Retail Operations, Roots