The Unprecedented 2020 Guide to Holiday Retail
A guide to optimizing sales, empowering store associates, and keeping everyone safe during a unique holiday season.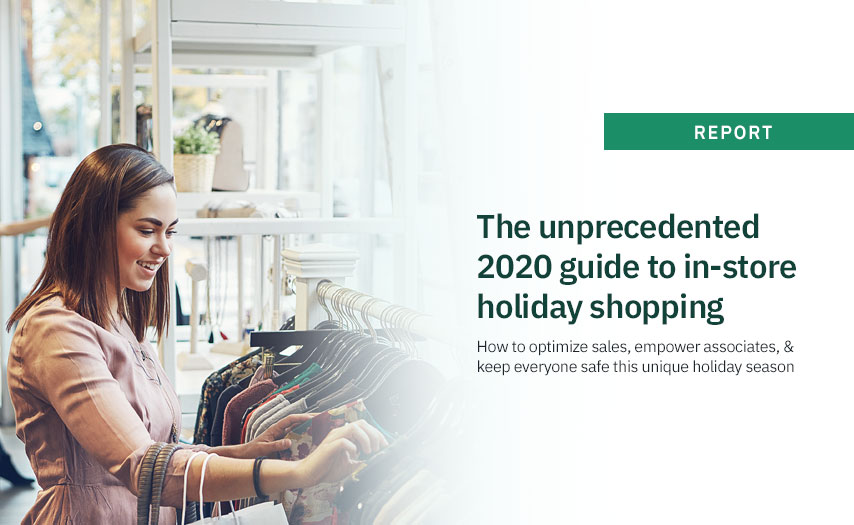 Retailers prepare for an unprecedented holiday season
Forecasts for the 2020 holiday shopping season are mixed, but one thing is for certain: customers are more apprehensive about in-store shopping this year.
This research-based guide provides retailers with insights into how other brands are preparing for the challenges of the holiday shopping season, alongside key takeaways for redefining and delivering exceptional customer experiences in their physical stores.
Download the guide to discover:
The importance of in-store shopping this holiday season
How the holidays are predicted to impact location performance
Ways store associates will contribute to in-store shopping success
…and more!