The ingredients of
a high-performing
deskless workforce

A high-performing deskless workforce is a magical thing ✨. It's prepared for key events, like launches (Black Friday, anyone?) and unexpected change. It drives revenue, operational consistency, and efficiency. It shares ideas and best practices to level up the organization as a whole.
In short, a high-performing workforce is a must for every deskless organization looking to thrive in this post-pandemic world. But what are the ingredients of a high-performing deskless team? How can you get the most out of your teams, even when you're leading hundreds of thousands of workers? You just need the right ingredients.
At this Spark Session, we're putting on our chefs hats. First, enjoy a one-of-a-kind cooking experience with Top Chef and Food Network superstar Tanya Holland. Then, industry leaders will share their secret ingredients for star performers. Learn their telltale signs for low-performing teams (horror story alert!), and get their secret sauce for developing a high-performance workforce.
We're thrilled to announce the industry leaders taking part in this Spark Session: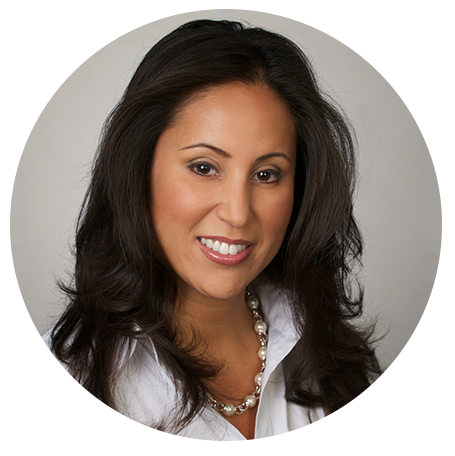 Rachel Huckle | Chief Retail Officer, Staples Canada
Previously in senior leadership at both Shoppers Drug Mart and Loblaw Companies Inc., Rachel Huckle knows the retail world inside and out. At Staples Canada, she has spent the pandemic fostering empowered, agile teams ready to take on any initiative at a moment's notice – which is how Staples was able to pivot to a focus on the home office so seamlessly.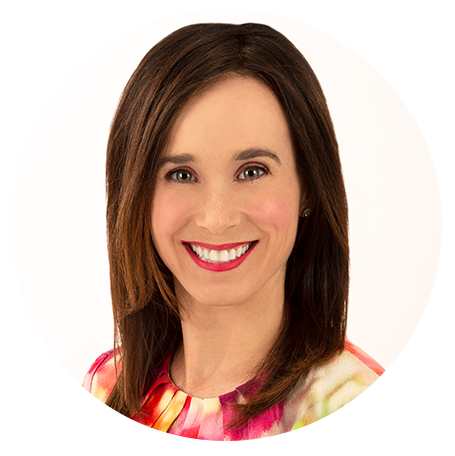 Sarah Jordan | Chief Executive Officer, Mastermind Toys
Sarah Jordan joined Mastermind Toys as CEO – the first change in leadership since the company was co-founded in 1984 – just weeks before the pandemic shutdowns began. Recognized as a Global Influencer in Customer Experience, Sarah has spent the last two years leading a "digital reinvention" across her 69 stores by leveraging her most valuable resource: her associates.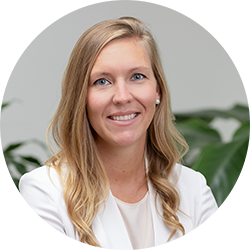 Lindsey Goodchild | Chief Executive Officer, Nudge
Lindsey Goodchild was a consultant working on large-scale change management and customer experience programs in hospitality when she discovered a serious need for better frontline and deskless communication. That led her to develop the digital communication platform that's driving change across deskless and frontline organizations.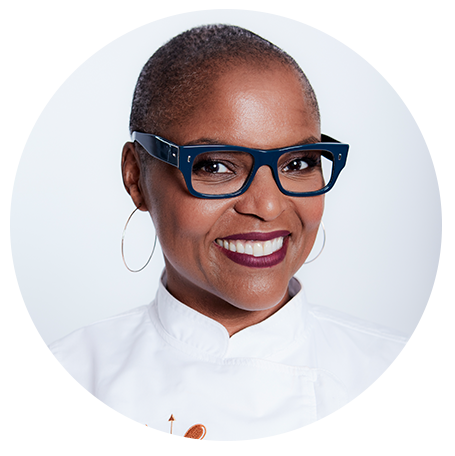 Tanya Holland | Award-Winning Chef, Restaurateur, Author
Yep, you heard us right! You might know Tanya Holland from her run on Top Chef, or one of her several (!!) television shows, including Food Network's Melting Pot, Selena + Chef, and Tanya's Kitchen Table. Or maybe you know her podcast, her cookbooks, her restaurant, Brown Sugar Kitchen…the list goes on. The award-winning comfort food queen is also an advocate for inclusion and diversity in the hospitality industry.
3 reasons to attend this Spark Session
Still need convincing? Here are three reasons to attend this Spark Session:
1. Learn how to build a high-performing workforce
Spark Session attendees will walk away from this experiential session with an understanding of the ROI of a high-performing deskless workforce, the telltale signs of low performance, and actionable tips on getting the most out of your teams. Psst…Be sure to come with questions for our industry leaders! There will be a live Q&A session after their chat.
2. Get an exclusive cooking demo and Q&A with celebrity chef Tanya Holland

Tayna will be showing attendees how to make one of her signature dishes, braised chicken thighs with barbecued white beans and scallions. She'll also be answering your burning (ha!) cooking questions. Attendees will also receive a copy of Tanya Holland's book, Brown Sugar Kitchen: New-Style, Down-Home Recipes from Sweet West Oakland, after the event! 📦
3. Enjoy all the DESKLESS perks!
All Spark Session attendees enjoy networking time with other deskless leaders during the event. Plus, you'll enjoy access to the Deskless app, which offers up even more networking opportunities, as well as bonus content, lively forums, and more!
02
Keep an eye on your inbox – we'll send you an email to confirm whether or not you've nabbed a spot at our Spark Session🤞.
03
Attendees will receive an email one week before the event with instructions on how to log into your virtual experience, what you'll need to have on hand, and any other useful details.
04
The day of the event, follow the instructions in the event email and enjoy your experience!
05
After the event, each attendee will receive a DESKLESS package in the mail with a copy of Tanya Holland's cookbook, Brown Sugar Kitchen: New-Style, Down-Home Recipes from Sweet West Oakland. Note: event registrants must attend the event to receive the DESKLESS package.
Register now!
Register now to request a spot at this Spark Session!