Choice Hotels levels-up the guest experience with frontline communications
Canada's largest hotel franchisor improves the guest experience by sharing engaging, real-time communications on corporate-led initiatives.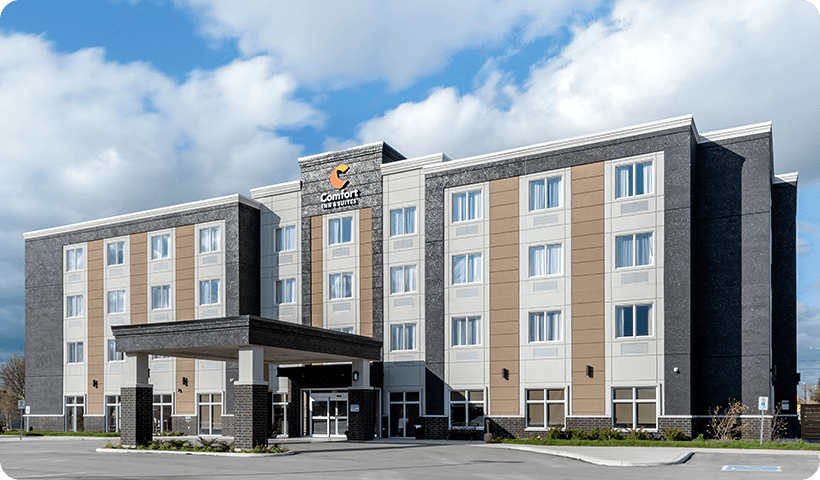 Lift in elite loyalty member recognition
11%
Ideas shared about how to go above & beyond
+1,037
CHC properties on Nudge
250+
ABOUT
Choice Hotels Canada
With over 330 independently owned and operated properties, Choice Hotels Canada (CHC) has built its reputation on developing high-value lodging options under ten unique brands. Ranging from limited to full service, economy, and mid-scale properties, CHC offers guests a friendly, affordable, and comfortable night's stay across the country — from Victoria, British Columbia to St. John's, Newfoundland.
Since forming as a joint venture with Choice Hotels International, the world's largest hotel franchisor, Choice Hotels Canada has doubled its property count and surpassed two million loyalty program members. With continued expansion plans underway, Choice Hotels Canada places the utmost importance on enabling franchise owners, and their staff, to exceed the expectations of guests every day.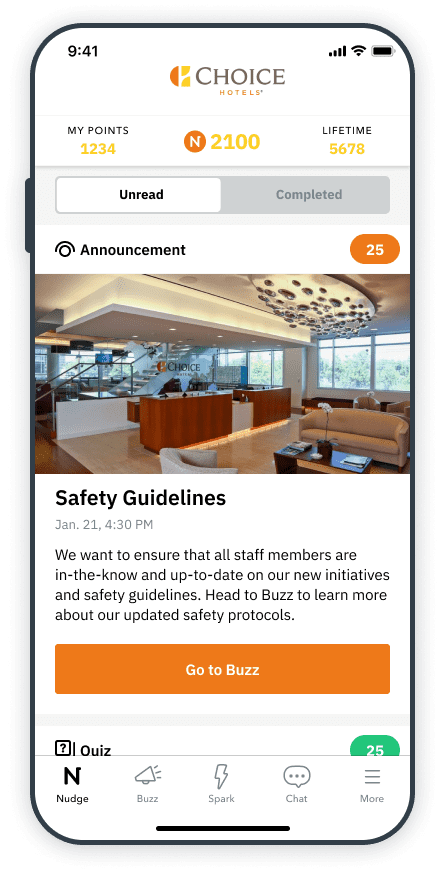 CHALLENGE
Activating corporate-led programs in a fragmented environment
Ensuring staff are up-to-date on new initiatives can be a challenge for any brand. But, for the largest hotel franchisor in Canada, with a highly fragmented network of properties and owners, it seemed almost impossible. Without a direct line of communication to the frontline hotel staff, Choice Hotels Canada depended on franchise owners to prioritize and distribute a constant stream of email communications to their frontline teams.
Reliance on traditional communications channels, put immense pressure on owners to be the sole advocate for initiatives, inevitably leading to "championing fatigue". When it came to achieving corporate objectives, Choice Hotels Canada recognized there was an opportunity to improve franchisee support and find ways to unburden owners so they could spend more time coaching and developing their staff.
"Through our partnership with Nudge, we've been able to level-up the support we provide to our franchise owners, sharing relevant and timely communications that empower their workforce to create memorable guest experiences."
— Brendan Gibney, Senior Director of Franchise Services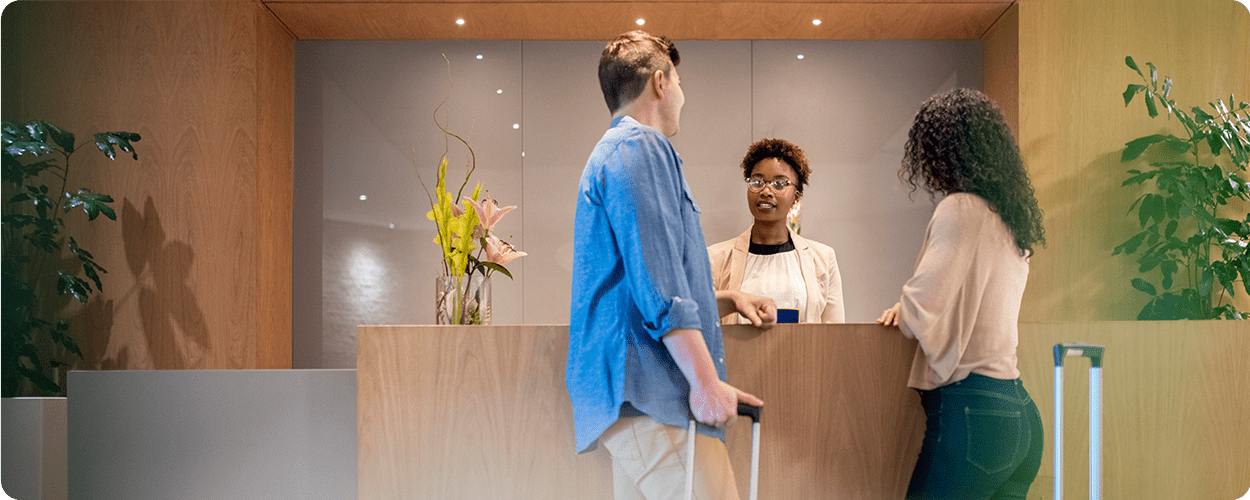 SOLUTION
Streamlining communication to franchise employees
Choice Hotels Canada partnered with Nudge to communicate directly with every franchise employee and ensure they have access to up-to-date information. The two-way communication capabilities gave franchise owners and corporate headquarters visibility into ideas, feedback, and best practices being shared across locations.
In a specific campaign, Choice Hotels Canada leveraged Nudge to drive awareness of its loyalty program, Choice Privileges. With the goal of boosting enrollment and increasing recognition of their elite loyalty members, Choice Hotels Canada shared program information directly with the employee championing this initiative. Nudge became the hub for this community, providing access to key information, dedicating space for best practice sharing, and enabling employees to motivate their teams to reach program objectives.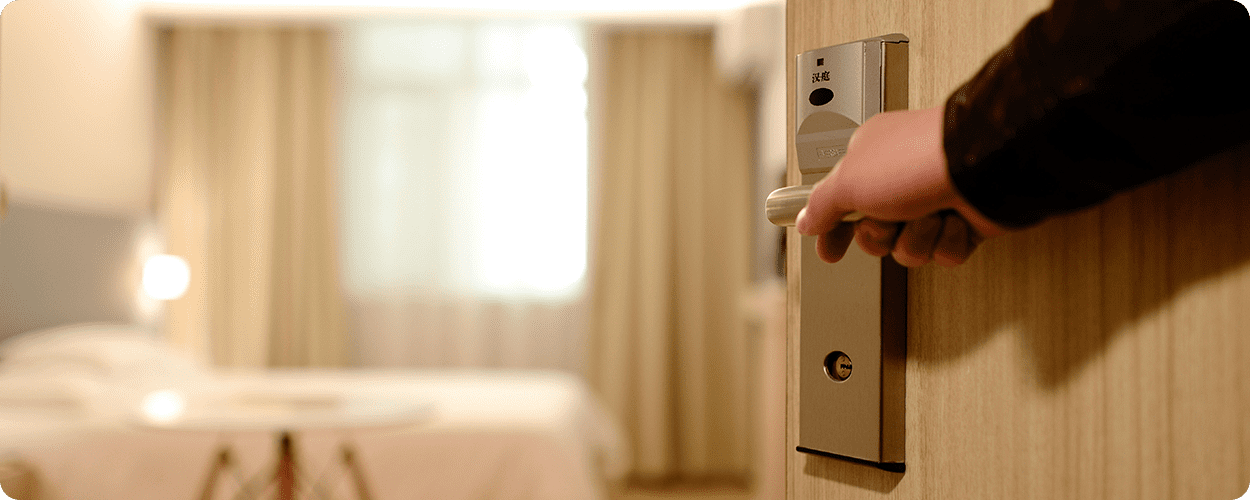 RESULTS
Supporting franchisees to create better experiences
Over the last three years, Choice Hotels Canada has reaped the rewards of opening up the flow of communication to franchise owners and their staff. Franchisees and their teams across the enthusiastically adopted Nudge and rely on its two-way communication capabilities to stay connected, access important or time-sensitive information, and share strategies for exceeding guest expectations.
Discover Nudge
We're here to support you and your workforce. Speak with an expert to learn how Nudge can meet the unique needs of your organization.