Welcome to Nudge's virtual NRF booth!
You're doing everything you can to stay staffed during this labor crisis – but it's an uphill battle. The solution? Focus on supporting (and retaining!) your existing staff. Meet with us onsite or virtually to learn more!


Everything you need to solve the labor crisis
The Nudge virtual booth has everything you need to navigate the labor crisis by focusing on something else: supporting your existing staff. Download guides, book a meeting (onsite or virtual!), and more!
Book a meeting with Nudge!
We're booking in-person meetings at NRF, as well as virtual meetings before, during, and after the event. Secure your time with our team to:
Tour the Nudge platform

Test-drive the app

Hear about our latest market research

…and much more!
Guides & Case Studies
Consider this your NRF reading list: guides, reports, and case studies to inspire and inform.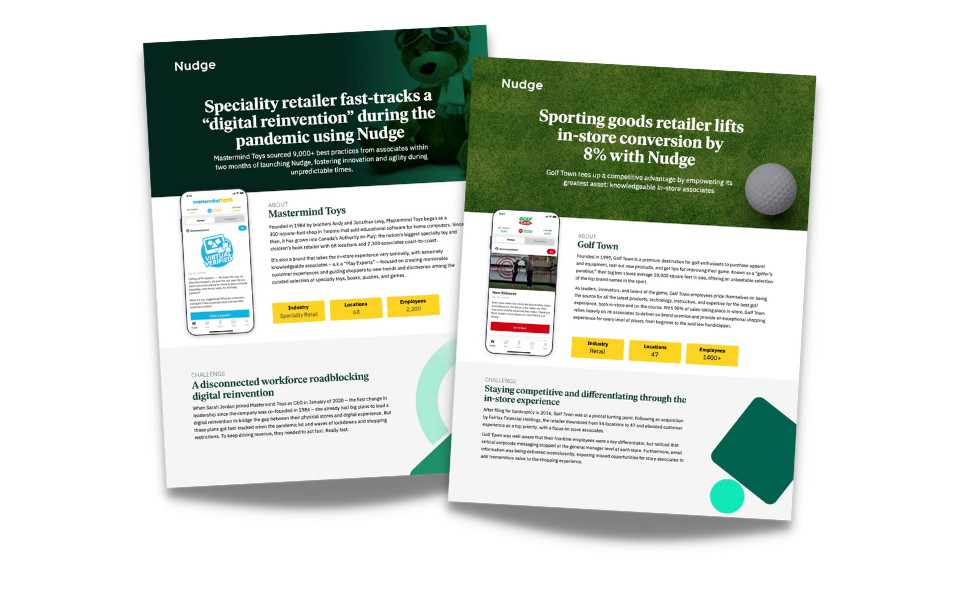 Learn why customers love Nudge! Head to our customer stories hub to read the stories behind some of Nudge's most beloved customers, including Mastermind Toys, Golf Town, and more.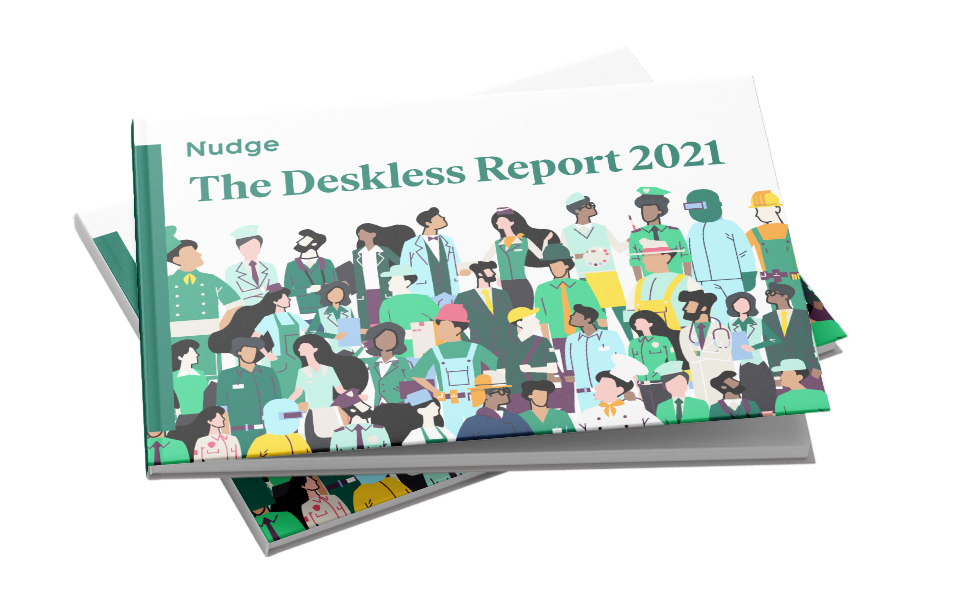 Nudge surveyed 865 deskless workers and 300 deskless leaders to answer one question: what's the state of the deskless workforce? Our findings will transform your 2022.
(Want a hard copy of the report? Book a meeting with us and we'll send you one!)
Book a meeting with Nudge
Book your in-person or virtual NRF meeting today to discover now Nudge can meet the unique needs of your retail organization.
Fill out the form below and we'll reach out to set up your meeting.