February 9-11, 2020  | Booth #8

Miami Marriot Biscayne Bay, Florida
Meet Nudge at Future Stores
We believe in the power of your people and want to help you achieve your frontline performance goals. If you provide your email below, we'll be in touch to set up a time to connect on the show floor.
Discover how Nudge is reinventing team performance for the frontline workforce. With the combined power of a mobile app, behavioral theory, and powerful analytics, Nudge is helping leading brands guide, measure, and incentivize teams for performance.
Learn how Nudge can help you:

Improve sales performance
Reach sales objectives by sparking team challenges, reinforcing new product and promotion information, and incentivizing top-tier performance.

Increase customer satisfaction
Improve the customer experience by sourcing insights directly from the field and empowering employees to deliver on the brand promise.

Decrease employee turnover
Improve the employee experience and increase frontline engagement by promoting cross-team conversations and collaboration.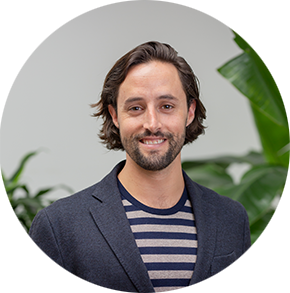 The Associate of the Future
Don't miss our discussion on store technology and next gen customer engagement at Future Stores 2020. Jordan Ekers, Co-Founder & Chief Customer Officer at Nudge Rewards, will discuss the use of mobile technology to engage your frontline teams and redefine communication between your staff and customers.
Day 2 | Track A | 1:10 pm | Chairperson Opening Remarks
Trusted by leading brands:


"Nudge has helped us make the world feel a little bit smaller by connecting store staff from one coast to the other with meaningful branded content."
Marc Galloway
VP OF OPERATIONS, SOFT SURROUNDINGS