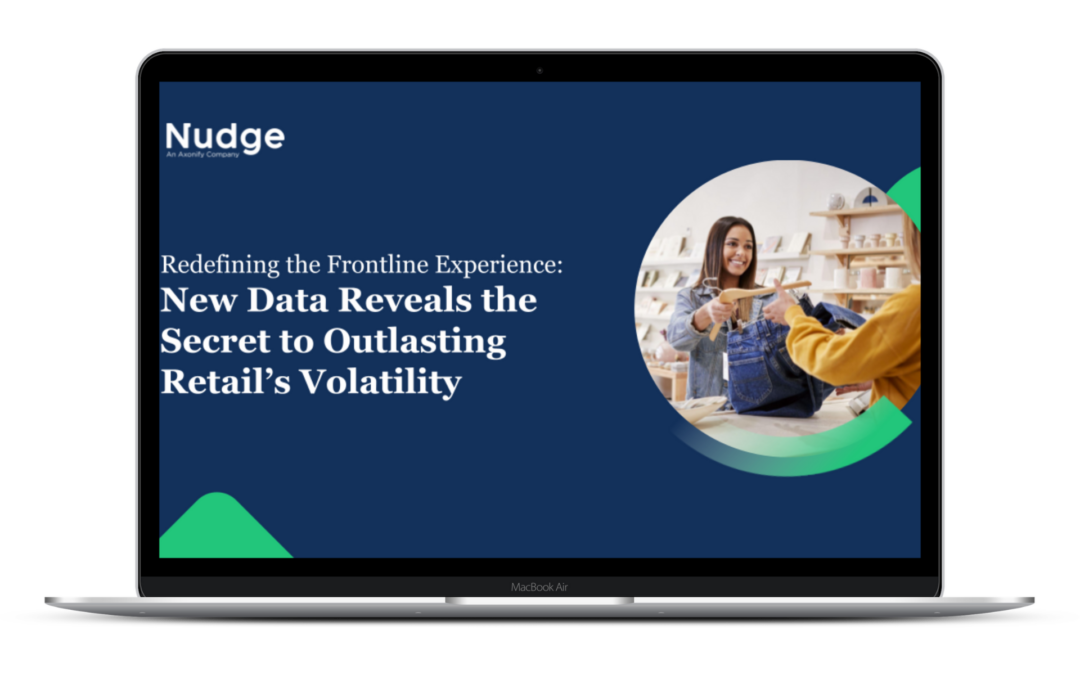 Redefining the Frontline Experience:
New Data Reveals the Secret to Outlasting Retail's Volatility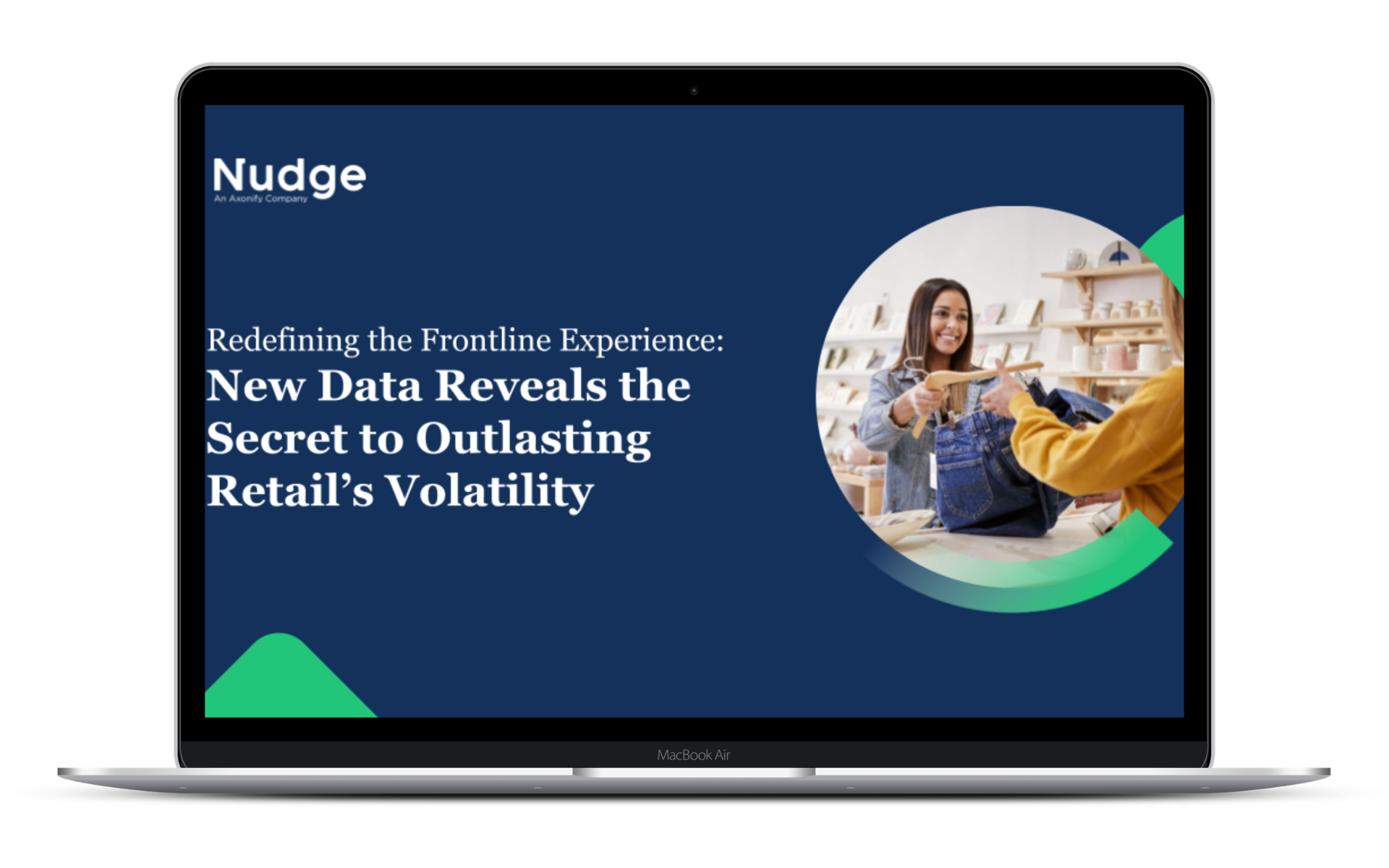 There are many things that retailers can't control: economic volatility, supply chain constraints, the list goes on. But what leaders and managers
can
control is the way they enable and support their frontline staff to drive the business outcomes retailers need – and the memorable experiences in-store shoppers want.  
During this webinar, we reveal new findings from Nudge's annual Deskless Report: Retail Edition, which aggregates insights from managers, workers, and frontline leaders. Get the latest retail-specific data on the critical intermediary role of managers, and what drives associates to perform  — and how both can impact the disruptions facing retailers today.

Watch this on-demand webinar to learn how you can apply these findings to:
Redefine and reimagine the frontline employee experience

Address key disruptors, like burnout and absenteeism

Explore the future of frontline enablement technology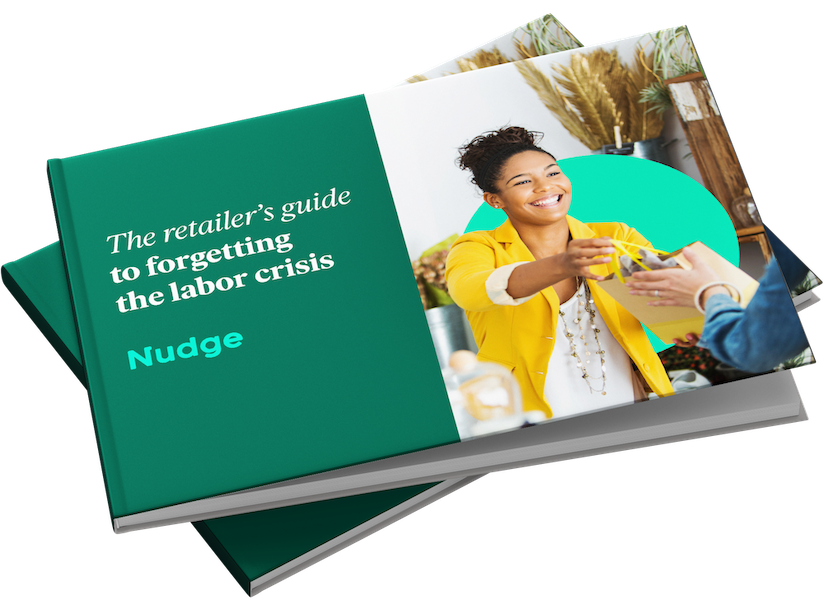 The Retailer's Guide to Forgetting the Labor Crisis
Everything you need to forget about the labor crisis – and start focusing on something far more important.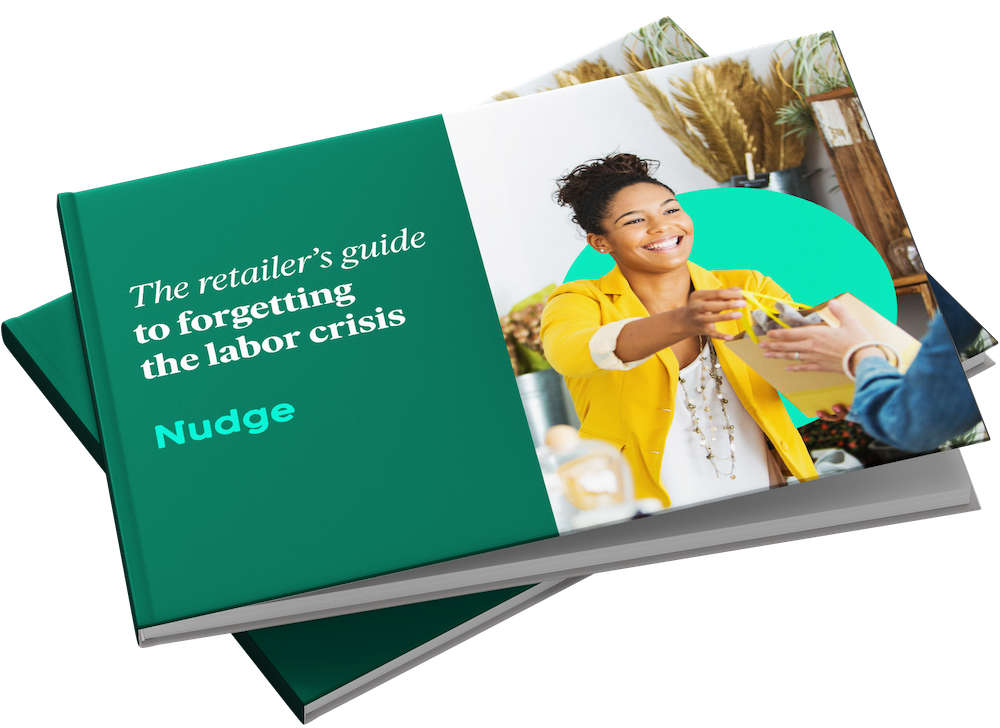 Now more than ever, retailers need workers in place to keep operations running smoothly and effectively, but the labor crisis is making it difficult for businesses to boost their numbers. You're doing everything you can to stay staffed – but it's an uphill battle. The solution? Focus on supporting (and retaining!) your existing staff. Learn why – and how! – in our latest guide. 
Download the guide to learn:
Eye-opening stats on why you can't afford to ignore your staff

How to let go of legacy processes and identify your support gaps

How to update your tech stack and build out a new strategy 

Plus: get free worksheets, charts, and other tools to help you get started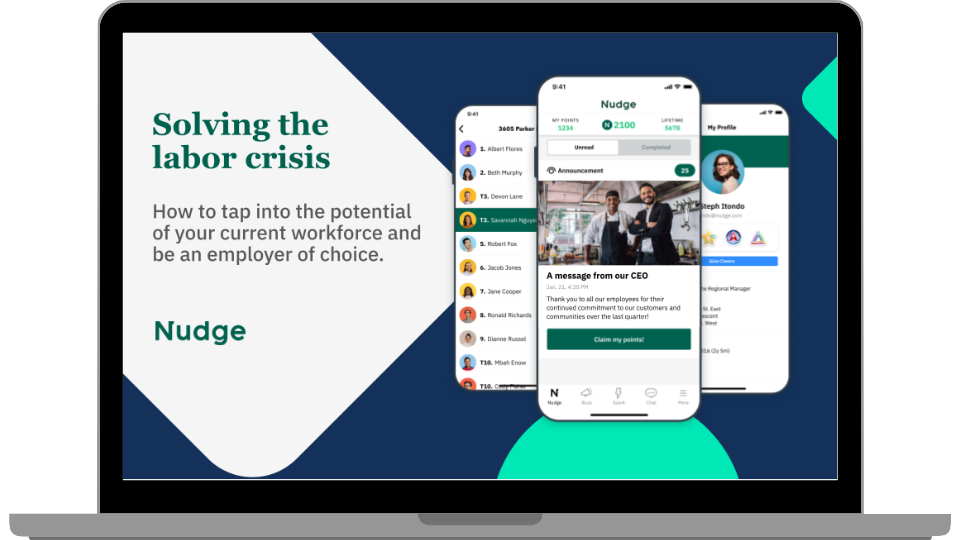 Solving the labor crisis
How to tap into your current workforce and be an employer of choice.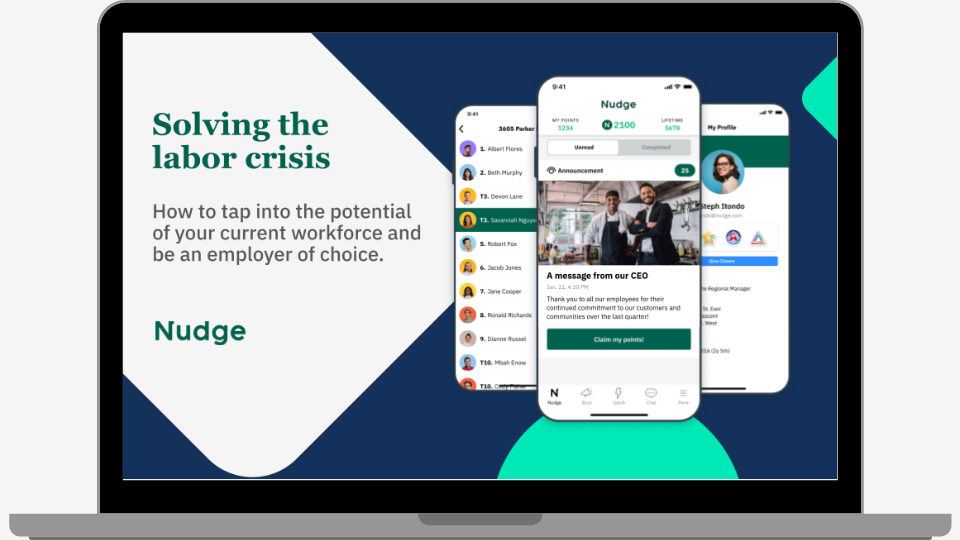 With vaccination rates increasing, restaurants are starting to return to a semblance of normal operations. But as The Great Return continues, a new challenge emerges: finding workers. Employment subsidies, burnout, return trepidation, and competition across the labor market are coming together to annihilate the restaurant talent pool.
It's time to flip the script. This webinar shows restaurateurs why they need to forget about those long-unrequited dreams of full labor capacity – and instead focus on tapping the (perhaps unchecked) potential of their current workforce through better engagement, empowerment and communication.
Listen as Brennan Wilkie, CRO at Nudge, the digital employee communications platform, and Michael Fiato, SVP of Guest Experience at Eurest and author of The Hospitality Edge: Stories to Delight Your Guests, Spark Your Culture and Ignite Productivity, discuss the talent pool, the employee experience, and staying agile and responsive in changing times.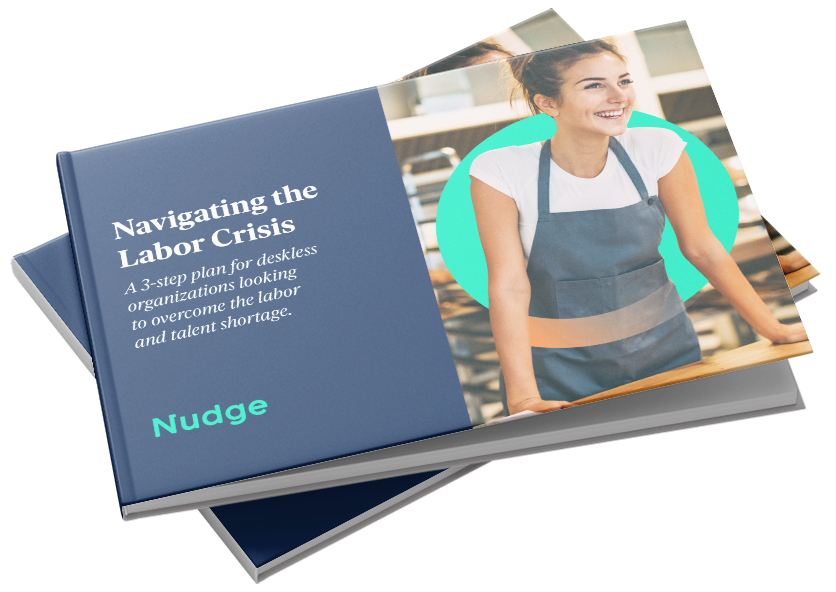 Navigating the Labor Crisis
 A 3-step plan for deskless organizations looking to overcome the talent and labor shortage.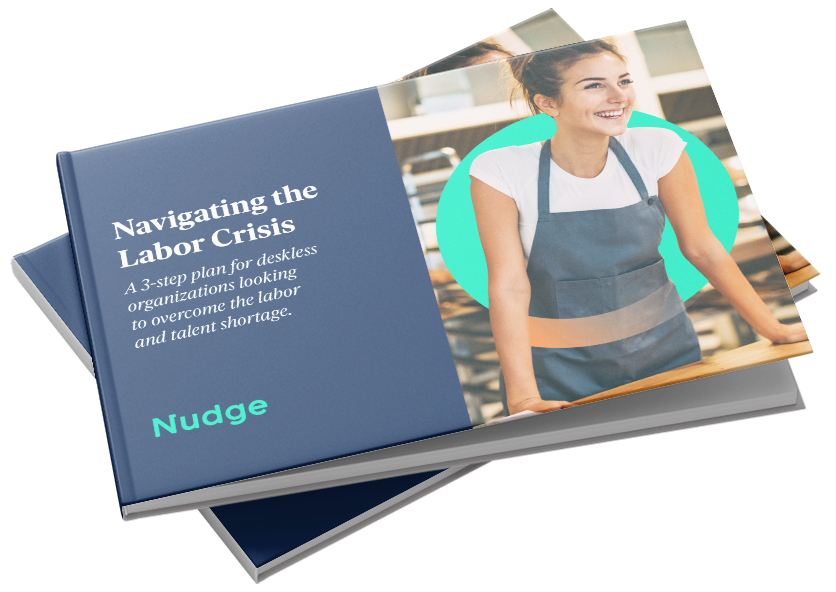 As the uncertainty surrounding the pandemic lifts, organizations across the country have reopened. But a new normal has emerged that brings with it a new challenge: the labor shortage. Now more than ever, organizations need workers in place to keep operations running smoothly and effectively, but the labor crisis is making it difficult for businesses to boost their numbers. Worried? We're here to help! This guide will provide a 3-step strategy to finding, developing, and retaining labor during a shortage. 
Download the guide to learn:
How to become an employer of choice to attract candidates

Leveraging onboarding to get the most out of your hires

Developing your existing workforce at scale

4 ways to mitigate unnecessary employee turnover