At Nudge, we've seen brands achieve over 90% adoption rates when launching to their frontline employees by building impactful mobile programs that deliver targeted campaigns based on ongoing business objectives and in-market initiatives.
In this 6-part blog series, we're checking in with our Customer Success team to report on best practices from their work with leading brands who are engaging their frontline staff in meaningful ways. Here are four ways to build excitement around launching Nudge into an organization:
In this post, we'll uncover how brands are using three powerful Nudge types—targeted, bite-sized information sent to frontline staff using our mobile solution—to conquer engagement and communication challenges within retail and foodservice organizations.
1. Effectively communicate the new mobile program
Begin by creating a strong communication strategy when launching, so staff are well-informed on what's to come. Keep communication consistent and engaging to garner excitement and intrigue.
How: Utilize already established communication channels to get the word about Nudge out there. Think, posters that include important information, including instructions on how to download the mobile app.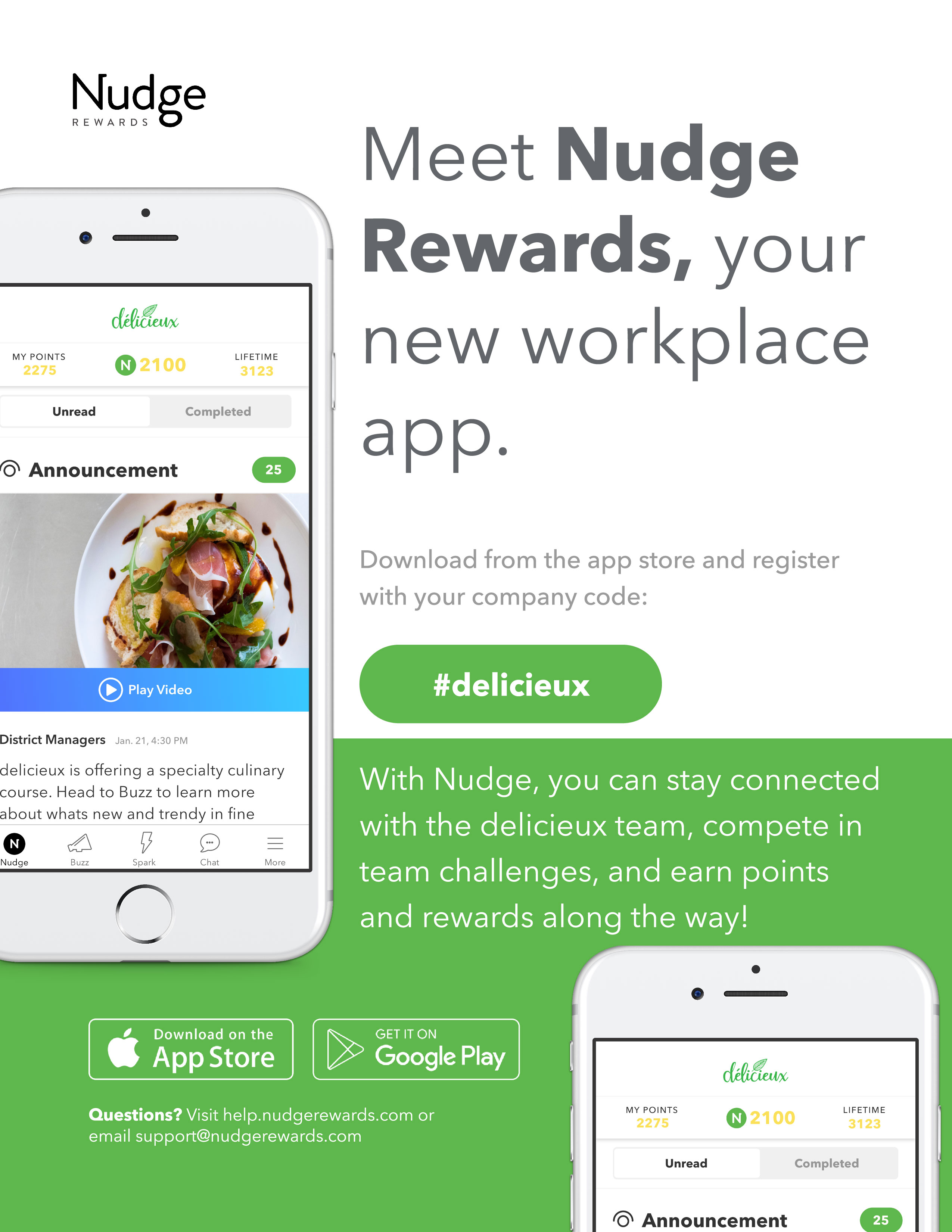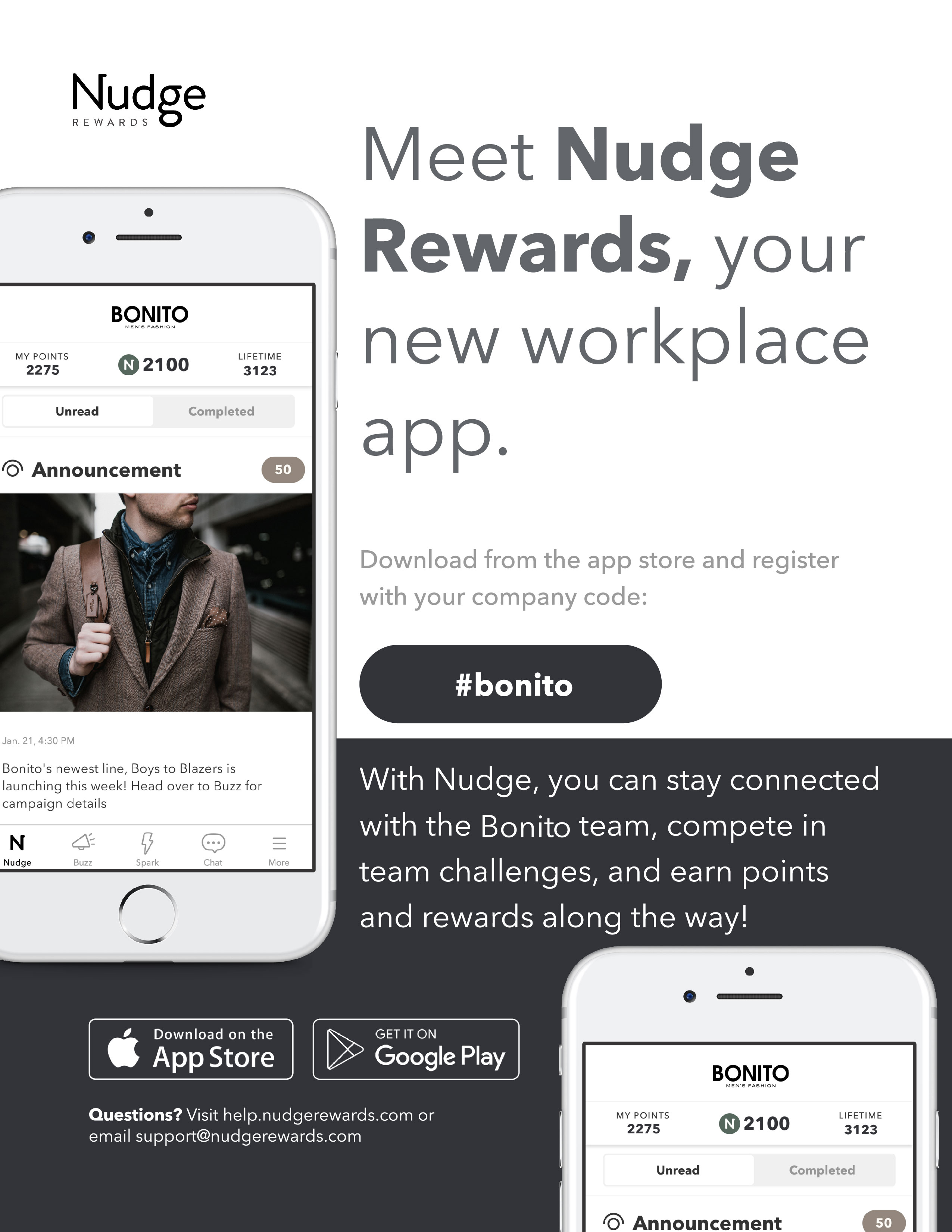 2. Tailor messaging and positioning
In addition to a strong communication strategy, create targeted messaging to the unique needs of the two user groups—associates and managers—highlighting benefits most relevant to them. This segmentation will help teams to build instant connections with the new technology and better understand the relevance to their day-to-day work.
How: When building a communication strategy keep in mind the two core audiences and encompass their different needs and the specific impact Nudge will have on their roles.
3. Train frontline management first
As some of your best advocates for increasing motivation, engagement, and morale, frontline managers are key to the success of implementing all-new programs. Begin your launch by providing all the necessary training and information management needs to get onboard and be proactive in engaging their teams.
How: Host onboarding sessions to make sure your frontline managers have the right information to answer staff questions, removing any confusion or concern.
4. Make executives your mobile program ambassadors
Employees love hearing from executives, so why not have them help promote Nudge, within the organization? Not only will it show how important the program is to the company, but also increase engagement and adoption by offering exclusive content they don't want to miss, straight from the leadership team.
How: Work with executives to create short promotional content pieces—videos—or have them join in on onboarding sessions with frontline management answering questions and talking about the advantages of the new solution.
Incorporating effective communication and engagement tactics when launching a mobile program helps to build excitement, intrigue, and morale among frontline teams. The results? Higher adoption and engagement rates that help your program flourish, while increasing frontline performance and keeping employees committed to providing a memorable customer experience.