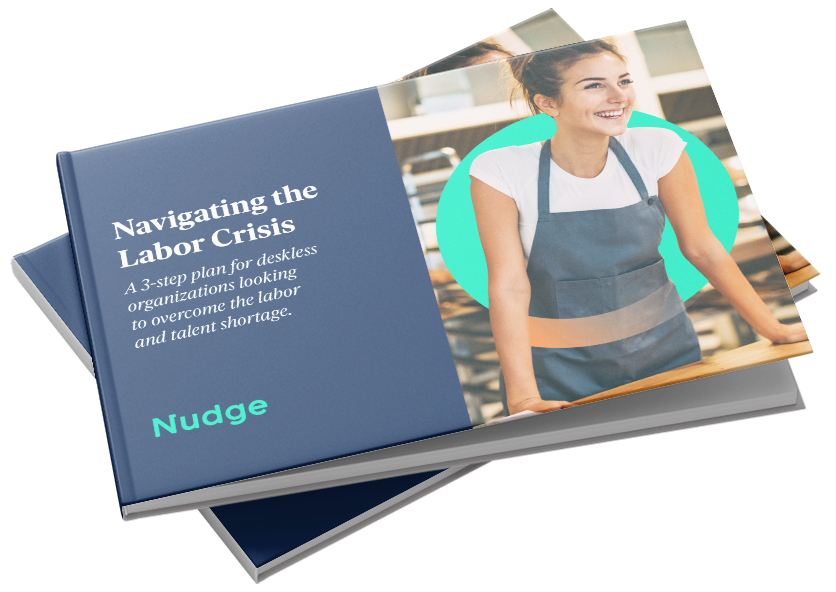 Navigating the Labor Crisis
 A 3-step plan for deskless organizations looking to overcome the talent and labor shortage.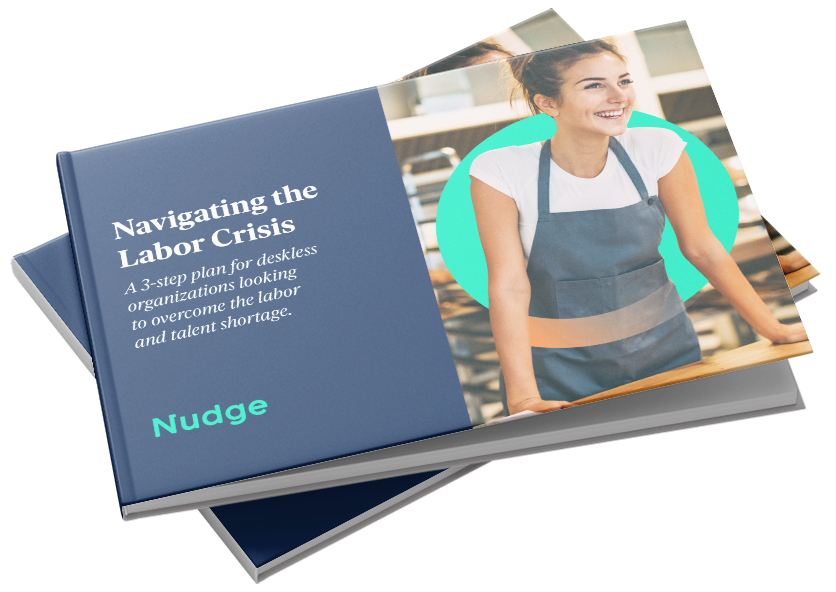 As the uncertainty surrounding the pandemic lifts, organizations across the country have reopened. But a new normal has emerged that brings with it a new challenge: the labor shortage. Now more than ever, organizations need workers in place to keep operations running smoothly and effectively, but the labor crisis is making it difficult for businesses to boost their numbers. Worried? We're here to help! This guide will provide a 3-step strategy to finding, developing, and retaining labor during a shortage. 
Download the guide to learn:
How to become an employer of choice to attract candidates

Leveraging onboarding to get the most out of your hires

Developing your existing workforce at scale

4 ways to mitigate unnecessary employee turnover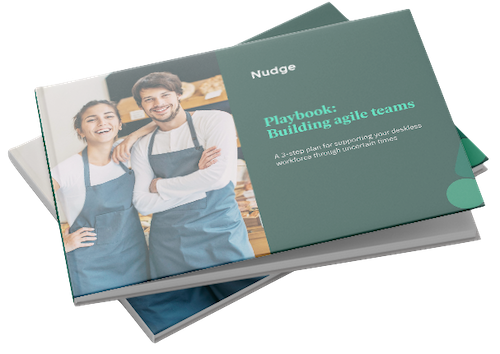 Building agile teams:
3-step playbook
Support your deskless workforce through uncertain times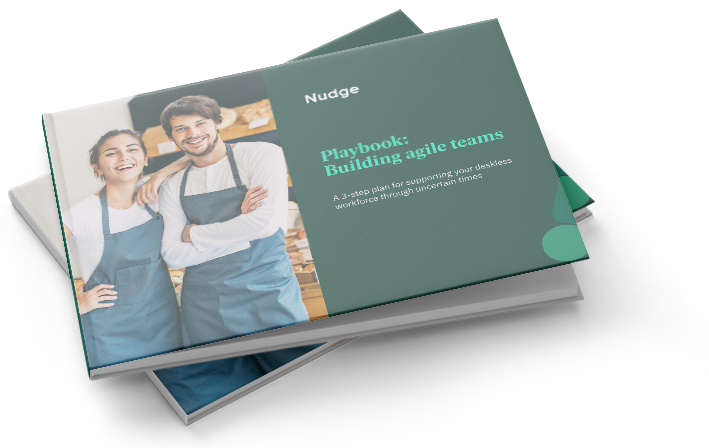 With new safety protocols, sudden closures, unprecedented consumer behavior, and countless more challenges, it has never been more crucial for organizations to stay agile and adaptive to the changing world. Your workforce is a critical part of that process. But to lift your organization up through times of uncertainty, your workforce needs leadership – and, unfortunately, they might not be getting it. This three-phase plan gives you everything you need to support your deskless workforce through uncertain times.
Download the playbook to get:
6 foolproof ways to cultivate employee engagement

Understanding preparedness, and what prioritizing preparedness looks like

3 workforce success metrics every organization should be tracking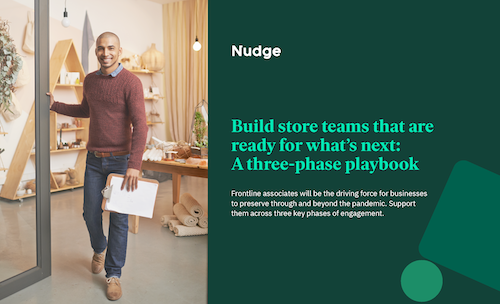 A retailer's guide to building engaged store teams
Support your frontline across three key phases of engagement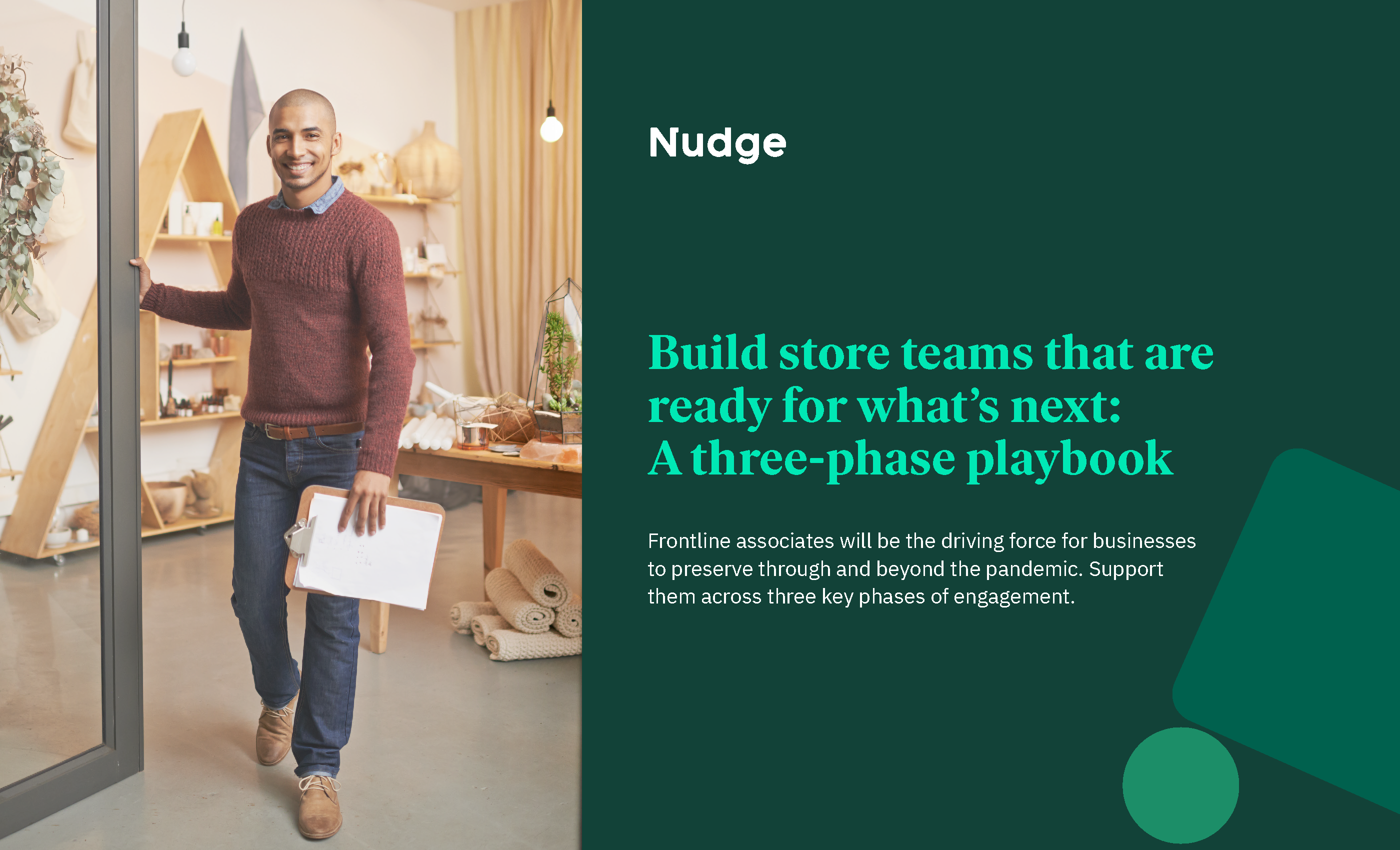 Frontline teams play a more critical role than ever before and will be the driving force for retailers to preserve beyond the pandemic. Yet, only 48% of employees strongly agree their immediate supervisor keeps them informed about what is going on in the organization. In the race to capture market share, your staff will need the tools to stay engaged and aligned with your brand. In this ebook, we share best practices we've developed to support retail brands, and in turn, their store associates.
Download the 15-page ebook to learn:
How to engage your frontline to boost morale and develop deep brand loyalty
Training that increases operational knowledge and reinforces best practices
Three key metrics to help you evaluate frontline success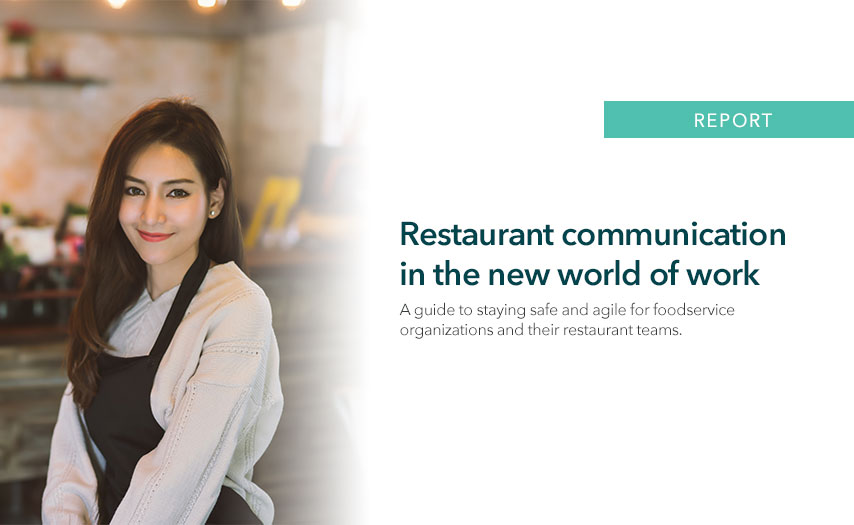 Restaurant communication in the new world of work
A guide to staying safe and agile for foodservice organizations.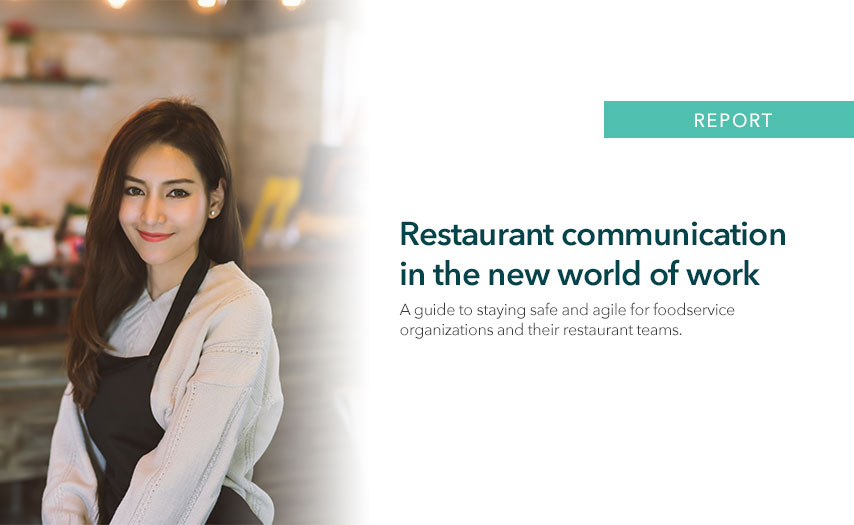 Frontline communications are more important now than ever before
With the unpredictable nature of the foodservice industry, restaurants are looking for new ways to stabilize their organizations and meet heightened guest expectations. Leading brands recognize that successfully navigating this time of change hinges on the confidence and competence of their workforce.
As thousands of restaurant locations quickly implement and evolve their safety and service procedures, foodservice organizations are increasingly relying on restaurant communications to keep their operations agile. The investment organizations are choosing to make now will help to keep their frontline employees safe and productive, so they can continue to deliver outstanding guest experiences, today and well into the future.
Download the 24-page guide
to discover:
Why frontline communications are more important now than ever before
How brands are sharing real-time, actionable information with employees
Ways to enhance communication capabilities to enable field teams
How technology can help business leaders communicate at scale
…and more!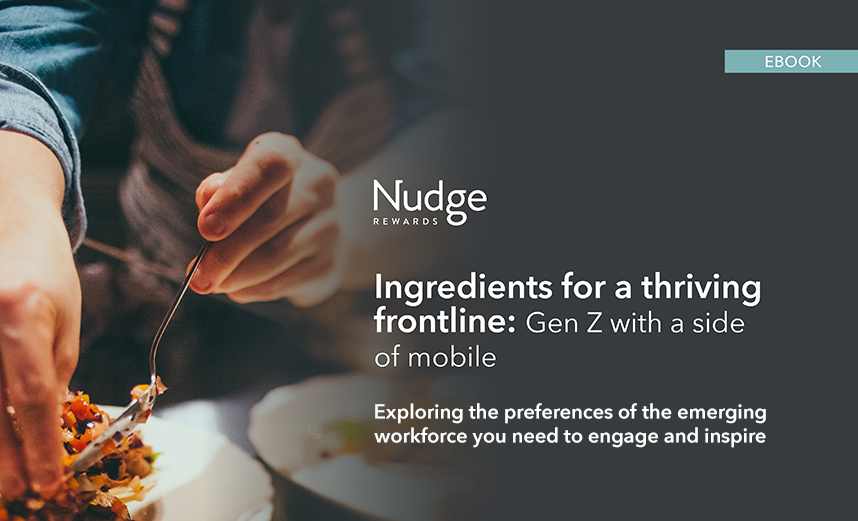 Ingredients for a thriving frontline: Gen Z with a side of mobile
Exploring the preferences of the emerging workforce you need to engage and inspire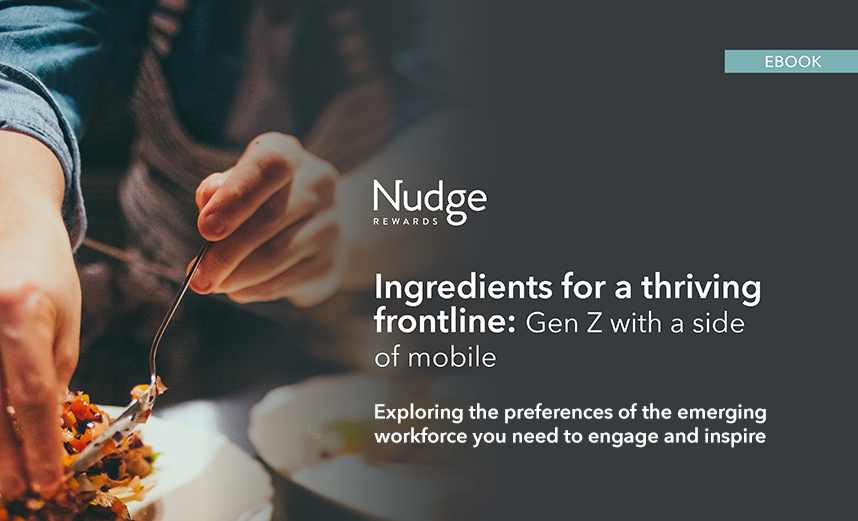 Let's mobilize your frontline
While foodservice continues to see exponential growth—sales are predicted to reach $863 billion by the end of the year—the industry faces rising staffing difficulties and a tight labor market.
To tackle these challenges winning brands will focus on creating innovative working environments that speak to their entire frontline workforce helping improve training, communication, and engagement, while also being a powerful competitive advantage in a tight labor market.
Download the 15-page ebook to discover:
The top staffing challenges in foodservice
Behaviors and preferences of Gen Z that help attract and retain top talent
How employee-focused mobile technology is helping brands conquer operational challenges while meeting the needs of their entire frontline workforce
The four key ingredients to building and sustaining a succesful mobile program
A preview of what's inside